Since the economic meltdown, people have searched for low risk investment options because they still suffer from the trauma of the crash, although recovered financially. A significant loss of fortunes in the stock market, which many still suffer from today, characterized the experience.
If you are in this category, Gold investment in Nigeria offers just the security you desire, and excellent profits.
Although still faced with some uncertainties, gold debts remain on the rise, and you can easily benefit from this by investing in this secure asset.
Why invest in gold?
The collapse of the US mortgage sector caused the last global financial crisis in 2007, and currently, there are other potential triggers on the rise that could see the world purged into another global crisis. Good examples are;
the US increasing national debt is about US$21 trillion and counting, and
trade wars between world powers like Russia, China, and the US, which have affected the stock market.
The wisest thing to do is to invest, to diversify your portfolio to include economic-crisis proof assets. Gold is the asset that has consistently shown its ability to withstand such crisis and, therefore, has been used by investment firms and banks to preserve wealth and store value.
6 things you should know before investing in gold?
Gold does not move or change in absolute value. For example, a 24-carat gold always remains a 24-carat gold irrespective of the number of years it has existed. However, its instinct value (cost) increases with time.
Gold has a steady appreciation in value, although it is not always astronomical.
It has been a valuable stone for over 5,000 years and used in making jewelry and other applications in several industries and medicine.
Gold investment does not give you fixed incomes like investing in other money market instruments. Rather, you make money by holding and reselling after some time. The only way to earn regular payouts from investing in gold is through the purchase of shares from gold mining companies.
The value of gold most of the time rises in the event of economic recession and uncertainties because people tend to liquidate their investment and look for safety in physical assets like gold. This is in an aim to preserve their capital.
If you intend to buy physical gold and not invest in a mining company, then you have to make provisions for its storage and safety.
5 Benefits of Gold investment in Nigeria
Safety: gold is one of the safest investments that you can make, especially in the face of a financial crisis. It is not affected by economic fluctuations like other financial assets.
Tangibility: with gold, your investment can be handheld, therefore you know it exists which gives a certain level of assurance. On the flip side, other financial assets are just numbers on the stock market that could rise or fall.
Unwavering value: the value of gold never depreciates. It keeps on going higher instead, and the only uncertainties are that the rise could be slower or faster at different times.
Risk-free and inflation-proof: sovereign bonds, treasury bills, and gold are the only risk-free assets. However, treasury bills and sovereign bonds are risk free because the government backs them, but gold stands alone and remains risk free. They do not melt under an economic crisis and are not affected by inflation.
Privacy in investment: on purchasing gold, you have no obligation to report it to any central authority unlike socks and other financial instruments. It is private. Simply identify a credible dealer and make your purchases.
How do I make money after investing in gold?
After purchasing gold, you can make a profit by trading physical gold, using it as underlying instruments in other investments, or simply renting it out.
Gold has different forms, which include bars, coins, bullion, and jewelry. The price depends on its weight, and they come in different karat up to 24. Before trading gold, ensure important products like a storehouse, weighing scale, and security, are in place.
You should have in-depth knowledge of how to identify fake from genuine gold.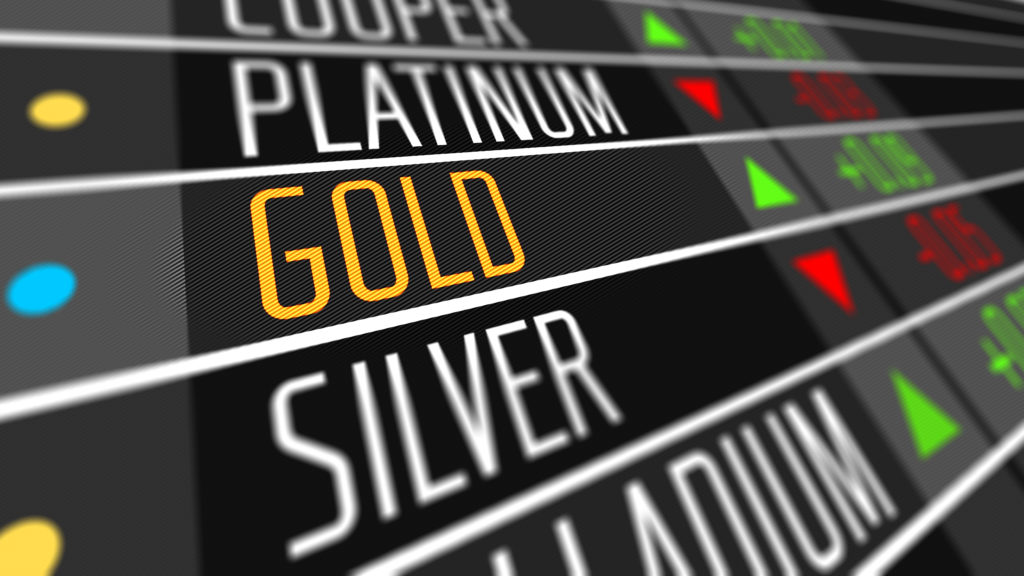 Where to buy gold in Nigeria
Major cities in Nigeria like Lagos, Abuja, and Kano have a high amount of gold traders. However, take caution in where and who you purchase from because there are many fake dealers and products around.
You can trade your gold online with Sell Gold Nigeria or Gold Price Ticker
You can also invest in shares of gold mining or trading companies, ETFs, and gold futures if you do not have the time to source for physical gold or its commodities. To do this, you would need the help and advice of an experienced stockbroker.
Conclusion
Although gold investments come with high profits, it remains associated with risks of piracy and fake dealers. Ensure you put in a good amount of time to thoroughly access the market, and credibility of any dealer.
Play your cards right, and within a short time, you can make up to 100% return on your investment.