Do you love sport and cryptocurrency and would love to see a blend of both worlds? Then you will be very much interested in Game Coin. Basically, Game Coin is a currency that combines the sports industry, social media, talent recruitment, and charity into a single user-friendly place. This coin is the first of its kind and will improve the overall sports experience for all sports lovers.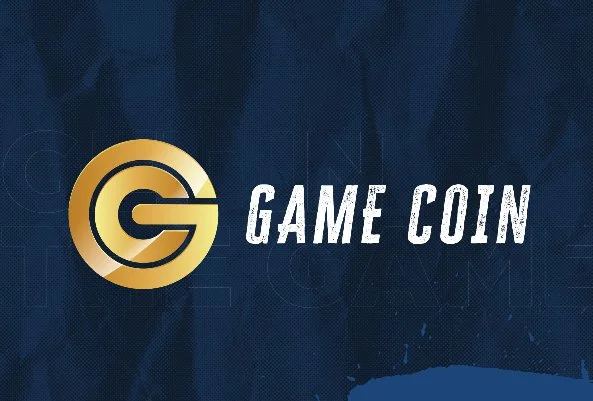 An Overview of Game Coin
GameCoin (GMEX), established online at GameCoin.global, is a unique kind of digital currency that targets the gaming community. Basically, this Coin aims to boost the earnings of the gaming industry by at least 3 times. Also, it intends to allow players to make money from their hobby (playing sports). Basically, GMEX hopes to create an avenue for athletes to develop their own sports token.
These athletes will register on a special type of social media platform that enables token holders to speculate about these athletes through the process of tokenization.
What is The Game Coin?
The Game Coin is known as the first sports cryptocurrency with a purpose. Their goal is to allow any athlete in the world the ability to create their own sports token. These athletes will be on a new type of social media platform that allows token holders the ability to speculate on these athletes through a process called tokenization.
How does Game Coin work?
Basically, this cryptocurrency plans to make it very easy for developers to build a secure in-game currency. These cryptocurrencies will serve as forks on the GameCoin blockchain. Hence, each developer will be able to create their own fork – so gamers can effortlessly use their tokens on any game of their choice.
What Are The Features of GameCoin?
Here are the two features this cryptocurrency offers:
1. Wallet
This cryptocurrency will have GWC wallets for both mobile and desktop devices. Basically, this wallet will support both GMC and its forks. Also, it will have other features like a 2FA, SMS confirmation (for an additional price), email confirmation, and cold storage support.
2. Marketplace
The marketplace will help to collect and analyze information about various cryptocurrencies in the GameCoin ecosystem. All buyers and sellers on this platform are categorized into one simple, united environment.
How can I Buy Game Coins?
The Game Coin cryptocurrency is harder to purchase than other common cryptocurrencies because it is not available on the Coinbase app or wallet. However, there is still a way to purchase it. Here is what to do:
1. Go to CoinMarketCap and then search for Game Coin. Next, click on the button named "Market", which is close to the price chart. There, you will see a full list of places you can buy Game Coin (GMEX) and the currencies you can use to purchase it. Select your most suitable currency.
2. Choose a platform where that allows you to make your purchase. Different platforms have varying levels of reliability, security, and liquidity. Hence, you need to do your research before you create an account.
3. Purchase the cryptocurrency on your chosen platform.
Basically, it is easier to purchase this cryptocurrency with a fiat currency like Dollar than with another cryptocurrency. However, if you have to buy GMEX with another type of crypto, you will have to create a crypto wallet that supports Game coin first. Thereafter, you can buy the first currency and use it to buy GMEX on the platform you like.
What is the price of Game Coin?
The live price of the cryptocurrency, Game Coin, is $0.0004407 per (GMEX / USD) today with a current market cap of $ 0 USD. Its 24-hour trading volume is USD 179,402.
Conclusion
Game Coin is a sports cryptocurrency that allows athletes to create their own sports tokens. This is good news for every sports lover that needs a blend of crypto and sports. In all, this currency is definitely something worth looking forward to how it turns out.
Need a loan? Kindly check out this platform that allows you to compare loans from several lenders in minutes. This would help you make the best decision for you.