Prudence is being able to account for every penny of your income earned, and how you allocate it determines your possible future financial returns. Therefore, many choose different approaches to budget their income accordingly, and one of these is the zero-based budgeting. It's an approach that looks frightening as it ensures that you make use of every last penny of your income. However, don't be scared, as it does not encourage you to spend all on a shopping spree. Read on to find out just how it works.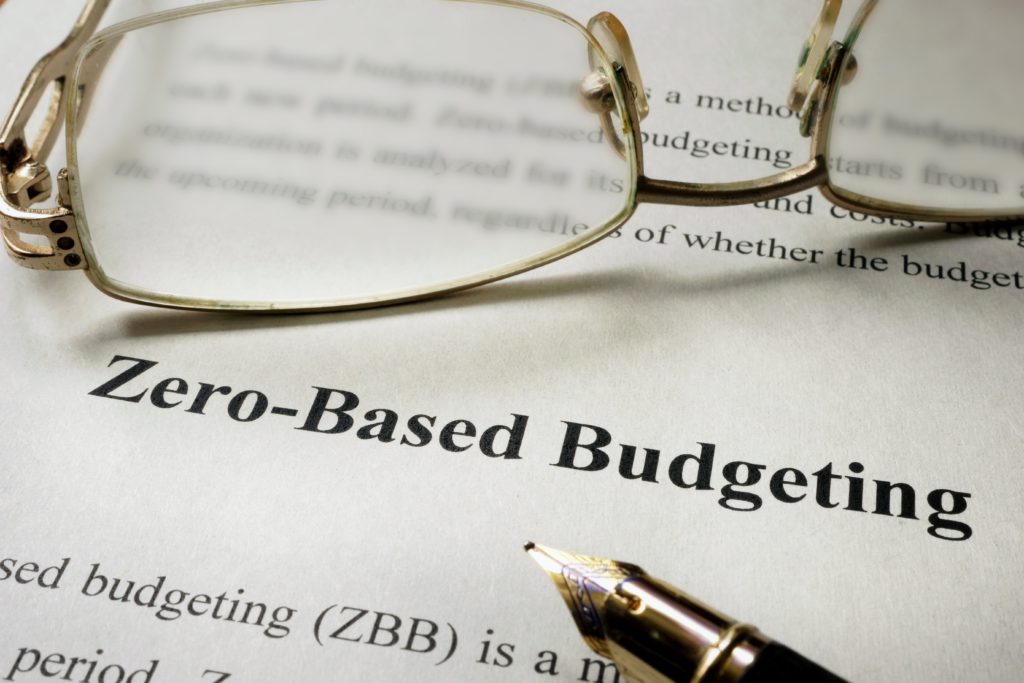 What is zero based budgeting?
Zero based budgeting (ZBB) is essentially an approach that encourages you to allocate all your income per earning. Normally, the categories you'd work with include expenses, debt payments (if any) and savings. The endpoint is that your income minus expenditures must be equal to zero at the end of every month or earning cycle. However, the specific category allocation is left to you and you can vary each amount every month. Also, in a situation when you still have money after you're done allocating, you can simply move it to savings or emergency funds.
What is the advantage of zero based budgeting?
The major advantages of using zero based budgeting are:
It allows flexible budgets, meaning that you can change the money allocations per category depending on your projected needs
Zero based budgeting leaves room for focused operation and precision
It offers lower costs per category with a more disciplined execution
How do I start a zero based budget?
There are certain steps to take before implementing the zero based budget, they are:
Know your income:
this process is pretty straightforward. In essence, it simply means that you should know the total amount you earn in a month, including benefits and other sources of income asides from your salary. More so, this is important because it helps you know precisely how much you're working with. 
Accurately track your expenses for the past few months:
the next step is to find out exactly how much or the closest amount to how much you spend. Therefore, you would need to track your expenses for the past few months. Also, when doing this, look out for areas you can cut back and the ones that would need more money.
Categorize your expenses:
this step is all about sorting out your priorities. It includes your debt, emergency funds, needs, wants, and personal savings goals as you deem fit. Also, include fixed (standard savings) and flexible savings goals like if you want a new car or a vacation.
Zero based budgeting vs traditional budgeting
There is a clear difference between zero based budgeting and traditional budgeting, which we may be used to. Firstly, traditional budgeting simply requests for a percentage increment or decrement in spending, unlike zero based budgeting. On the other hand, zero based budgeting analyzes expenses from zero and always looks into the recurring, old and new expenses. Therefore, it helps you justify every bit of cost, compared to traditional budgeting which basically leaves things as they were and only looks into new additions.
Conclusion
The zero based budgeting has long been used as a way to look into and justify expenses on an individual and organizational level. Also, it is very effective and easy to implement with a lot of transparency, which is why it has lasted this long.