Stock trading is a very crucial part of the online market today. It accounts for trillions of funds shuffling between the portfolios of investors, brokers, and companies. Taking a closer look at the stock market, brokers play a very crucial role as they connect investors with companies seeking investment. This is the simplest answer to the question of who is a stockbroker. Stockbrokers are one of the major players on the market, and you should read on to find out everything you need to know about them. 
A stockbroker is a professional trader that performs the act of buying and selling shares on behalf of clients. To fully qualify as a stockbroker, you must be licensed as a registered individual or part of a firm. Stockbrokers usually work for firms and handle a good number of individual and corporate clients. In exchange for their services, they are mostly paid on a commission basis along with the contractual agreement with their employers.
Also, many often refer to brokerage firms as stockbrokers. Depending on their role, they could execute a trade on behalf of clients alone, or offer investment advice along with it. Many stockbrokers now also offer online brokerage services for higher fees.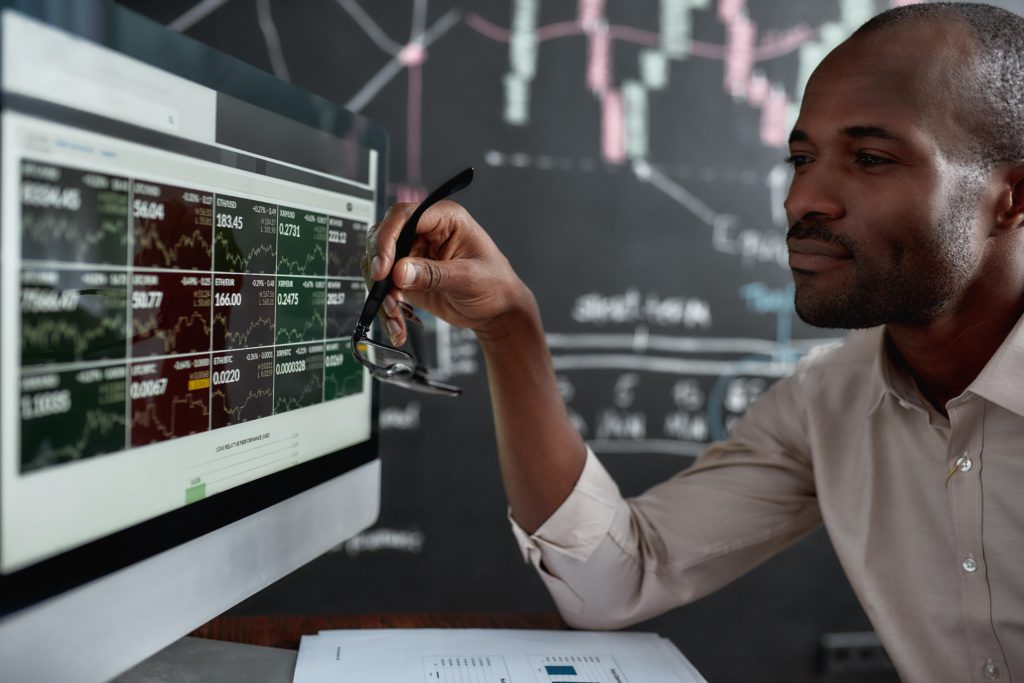 What are the types of stockbrokers?
Stockbrokers are mainly of two types:
Full-service brokers:
Full-service brokers perform the task of trading on behalf of clients and also providing individual investment advice to maximize profit. This type of broker thinks for you and trades on your behalf. They save you the stress of studying and monitoring the market in exchange for a fee. Also, they are usually more expensive than discount brokers.
Discount brokers:
Discount brokers on the other hand, simply trade on your behalf by doing whatever you ask them to. They do not offer any advice or expert insight into the market to clients. Discount brokers are generally cheaper than full-service brokers.
Read here things to consider before choosing a Stockbroker
What is the purpose of a stockbroker?
To trade stock, you require access to the stock market exchange where they list the stock you intend to purchase. Some of the most popular exchanges are the NASDAQ, New York Stock Exchange (NYSE), and the Nigerian stock exchange. They allow only members of the exchange or approved firms to trade on the market. Authorities in the country license these individuals or corporate bodies as brokers.
Therefore, to trade on the market, you can either embark on the journey to become a licensed broker or simply trade through one. Working with a stockbroker is obviously cheaper and less stressful, except you intend to start your own brokerage business. Also, until recent times, it was very expensive to get direct access to the stock market without a broker. However, the emergence of internet trading means that your broker is only a download away.
Is a stockbroker the same as a trader?
Although used interchangeably, the roles of brokers and traders are somewhat different. The major difference is that brokers manage clients personally and are always in contact with them, then trade according to their wishes. Traders, on the other hand, work with portfolio managers of investment firms. Therefore, they do not have direct access to clients. However, when it boils down to the task each one performs, brokers and traders essentially do the same thing.
How can I become a stockbroker?
Becoming a broker requires a degree in finance or business administration although not compulsory. Asides a bachelor's degree, you are also expected to understand financial laws and regulations, economic principles and currency, accounting methods, financial planning, and financial forecasting. Interpersonal skills are also very necessary to become a successful broker because you are required to maintain strong relationships. Also, it is compulsory that you are licensed to work in your location before you can trade as a broker.
Conclusion
Stockbrokers are a very important part of the stock market, as they perform trade on behalf of clients. Brokers could work as an individual or as an agent of a brokerage firm. As an investor, always go with the best broker, and the least criteria should be that the individual or company is licensed to work in your area.