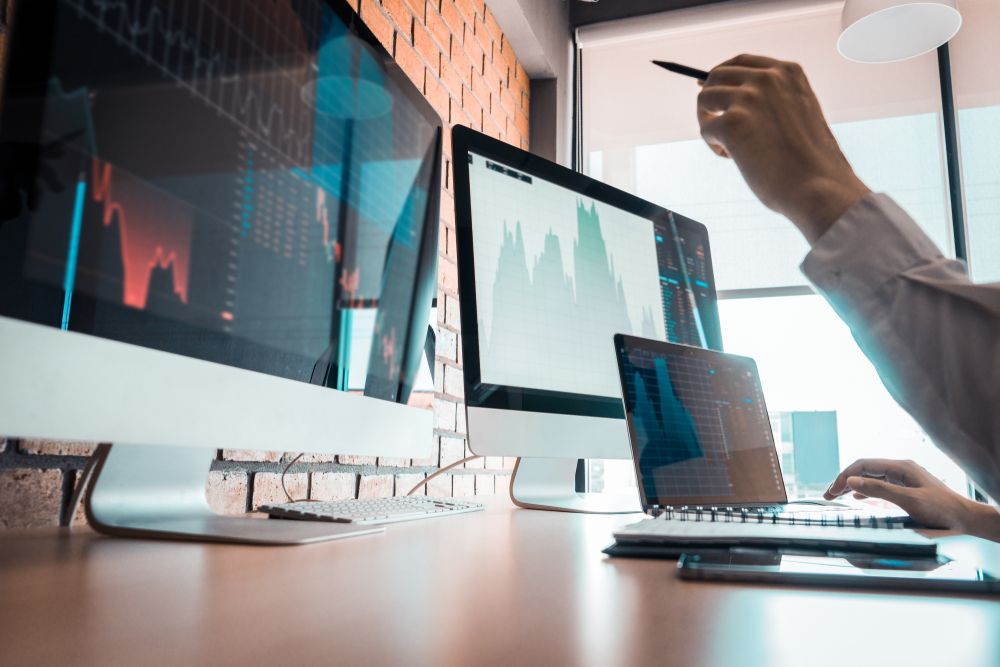 Learning the basics of investing is synonymous with learning a new language; it is pretty easy to get lost or feel overwhelmed. In the investment types we discuss below, we wield them as tools that can help you achieve your financial goals. Each broad investment type—from stocks to property—has its own generic set of features, risk factors, and ways in which they can be used by investors.
What are the most common types of investments I need to know?
A number of up and coming investors feel submerged in investment waters. The good news is that once you have mastered the language and certain investing basics, you'll better comprehend how your money is being invested for your future plans. To assist you on that journey, here is a rundown of the most common types of investments you might encounter. Let's roll!
1. Stocks and Shares
Simply put, a stock is an investment in a specific company. When you purchase a stock, you're buying a share — a small piece — of that company's earnings and assets. Companies sell shares of stock in their businesses to raise cash; investors can then buy and sell those shares among themselves. Stocks sometimes earn high returns but also come with more risk than other investments. Companies can lose value or go out of business.
From a different perspective, a stock is literally a certificate that says you own a portion of a company. When you buy one of these investments, you have a right to a portion of a company's value or a right to carry out a certain action. Wondering how this makes any financial benefit? Stock investors make money when the value of the stock they own goes up and they're able to sell that stock for a profit.
2. Bonds
A bond is a loan you make to a company or government. When you purchase a bond, you allow the bond issuer to borrow your money and pay you back with interest.
Bonds are generally considered safer than stocks, but they also offer lower returns. The safer the bond, the lower the interest rate. How do we make sense of this as a financial benefit? Bonds are fixed-income investments because investors expect regular income payments. Ideally, interest is generally paid to investors in regular installments. We have a post that explains the types of bonds in Nigeria.
3. Mutual funds
If the idea of picking and choosing individual bonds and stocks isn't your bag, you're not alone. In fact, there's a type of investment designed just for people like you – the mutual fund.
Mutual funds allow investors to purchase a large number of investments in a single transaction. These funds pool money from many investors, then employ a professional manager to invest that money in stocks, bonds or other assets. Mutual funds follow a set strategy — a fund might invest in a specific type of stocks or bonds, like international stocks or government bonds. Some funds invest in both stocks and bonds. How risky the mutual fund is will depend on the investments within the fund.
Now, let's do an analysis of how this benefits you financially: When a mutual fund earns money — for example, through stock dividends or bond interest — it distributes a proportion of that to investors. When investments in the fund go up in value, the value of the fund increases as well, which means you could sell it for a profit. It is noteworthy to mention that you'll pay an annual fee, called an expense ratio, to invest in a mutual fund. You can check out this post on ways to invest in mutual funds in Nigeria.
4. Property or Real Estate
Property is also considered a growth investment because the price of houses and other properties can rise substantially over a medium to long term period. However, just like shares, this type of investment can also fall in value and carries the risk of losses. It is possible to invest directly by buying a property but also indirectly, through a property investment fund.
5. Cash
Cash investments include everyday bank accounts, high-interest savings accounts, and term deposits. They typically carry the lowest potential returns of all the types of investment.
While they offer no chance of capital growth, they can deliver regular income and can play an important role in protecting wealth and reducing risk in an investment portfolio.
Conclusion:
There are a number of types of investment to choose from. Some are perfect for beginners, while others require more experience. Each type of investment offers a different level of risk and reward. Investors should consider each type of investment before determining an asset allocation that aligns with their goals.
You can obtain a comprehensive loan, tailored to your specific needs by using this platform. Basically, it allows you to compare loans from different lenders across Africa, ensuring the best option doesn't slip through.