Agriculture is one of the sectors which is still largely under-tapped in Nigeria, and snail farming is one of its most lucrative sub-sectors. Therefore, if you are an entrepreneur looking to go into agriculture, snail farming is a very viable business with lots of potential in Nigeria and Africa. Although snail farming in Nigeria may not be what comes to mind at your first thought towards agriculture, you would certainly have a change of perspective after reading this article.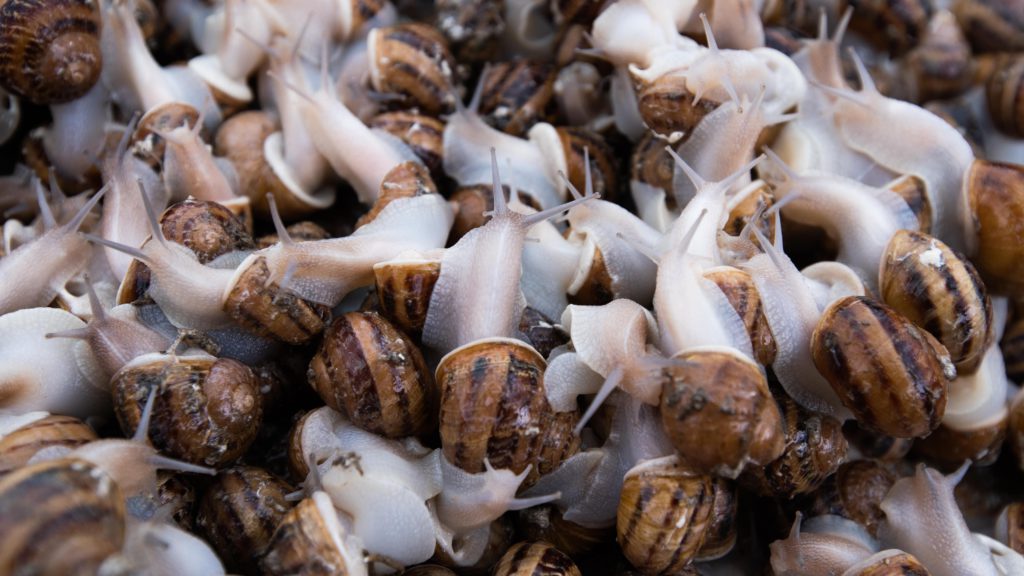 An Overview of snail farming
These days, no one seems to want to go into snail farming or even entertain the thought of it. However, although underrated, it is very lucrative, as it forms a part of major diets in several parts of Africa and Nigeria. Therefore, if you are able to rear snails all year long, you would rack up customers pretty fast in a short period. Also, there is almost zero competition relative to demand in the market and the only challenge is ensuring snails are always available in the rainy and dry season.
Currently in Nigeria, the price of a snail could be as high as N600 and not less than N250, depending on the size. However, looking at the larger picture, the international snail market is flourishing despite lacking many suppliers. In Nigeria alone, the demand for snails is about 7.5 million Kg annually. Currently, most individuals or small businesses in need of snails turn to pick in bushes during rainy seasons due to the very low supply. Therefore, this shows that the snail market is open and up for grabs by anyone that can meet such demand. If you can start and grow a successful snail farming business in Nigeria, you can become number one in no time.
What are the pros of snail farming?
The first pro of snail farming is the fact that it has very low maintenance and running costs, which is almost nothing asides from feeding. However, the price of a snail per kilogram could be as high as N3,600, which is an enormous gain for you. Also, their eggs are very valuable as they could cost up to N7,000 per 100g. You do not also need to rent much space for the business, as you can grow up to 40 snails per square meter. However, when artificial feeding is used, you can successfully grow 200 pieces per square meter.
As a plus, snails do not have a very long life cycle, as their birth to maturity takes about 6 months to 1.5 years. However, this varies depending on the species and the effectiveness of intensive feeding technology.
What equipment is needed for snail farming in Nigeria?
For starters, you would require the following:
About 20 square meters of equipped space
Food for growing twigs, leaves, and mollusks
Fertilized soil with various elements
Special terrarium for gastropods
What are the processes for starting snail farming in Nigeria?
These steps would guide you in starting snail farming in Nigeria, helping you make a profit within a considerable duration:
Step 1:
the first step to take is for you to decide on the type of species you intend to rear. From research, the Achatina achatina is the best species for a climate like that of Africa, therefore go for it.
Step 2:
proceed to set up your snail housing and farmland. While doing this, ensure you have enough space for snails to graze freely, as it is important for their growth. More so, overcrowding them would mean they would not grow properly. Also, keep in mind that the snail house should be escape-proof, as they are good at escaping.
Step 3:
After that, you can proceed to purchase your snails, as they are obviously needed. Also, ensure you check out the snails properly before you buy them, and also see the grown-up species. The snails should be healthy and fully grown enough to lay eggs and populate your farm. As a rule of thumb, if there is a lip, then it is a fully-grown snail.
Step 4:
pay attention to feeding and caring for your snails. You can feed them with foods such as cucumber, mango, cabbage, eggplant, tomato, okra leaves, and more. Also, snails are hermaphrodites, therefore they can fertilize each other as soon as they hit maturity. In addition, you should ensure that you use high-quality soil with the right humidity and temperature for egg-laying to go well.
Step 5:
Lastly, after your snails grow till maturity, you can harvest and sell them, as doing so before maturity would be economically unwise. Also, note that you should not harvest all your matured snails at once and sell them as you should keep some for breeding purposes.
How much does it cost to start snail farming in Nigeria?
The starting cost for snail farming in Nigeria is somewhere between N60,000 and N100,000 or more. More so, you can grow up to 1,000,000 snails about two times a year. This could give returns of up to N5 million per year depending on how you plan it. Essentially, if you are able to grow up to 400 eggs about two to three times per year, then you can earn up to that amount.
Conclusion
Snail farming in Nigeria is a low-risk, high-profit business that you can easily venture into. Also, it requires very little operating and setup capital too. This makes it one of the most lucrative agriculture businesses in Nigeria and the whole of Africa.