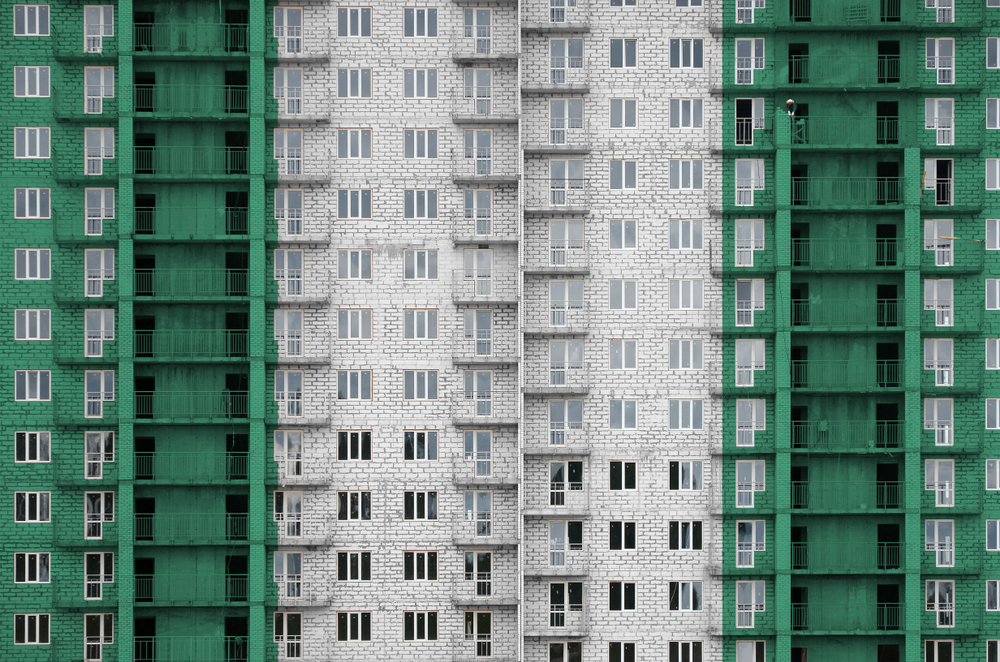 For centuries, investing in real estate in Nigeria has been one of the surest ways for wealth accumulation and still is. In other places in the world, the real estate industry generates trillions of dollars in revenue annually. Over the years, real estate has been a credible source to not only create wealth but also preserve it. 
This article lucidly highlights why and how you can become one of the numerous benefactors of the real estate industry in Nigeria.
What is Real Estate?
Real estate is property consisting of lands and the buildings on it, along with the natural resources of the said property including flora and fauna, and natural resources.
So why invest in Real Estate?
The real estate industry in Nigeria is an ever-growing industry. When we take into consideration the increasing population of Nigerians and the growing numbers of urban migrants, this expanding population means the demand in the number of homes/houses will increase. With this prediction in mind, it is safe to speculate that an investment in real estate is preparing for a foreseen future. People also rent-to-own an apartment in real estate which is also a good investment.
A lack of affordable housing plagues Nigeria. The housing deficit in Nigeria is at an all-time high. In 2016, only 25% of Nigerians were homeowners, according to the Centre for Affordable Housing Finance in Africa. Diving into the real estate industry for this purpose will ensure many Nigerians can become homeowners.
Offers capital appreciation
The worth of a home is subject to fluctuation in the real estate industry. People go into real estate by either selling property or leasing it out to others and charging for rent. Also, looking at how much of an investment it is for your future progeny, investing in real estate shouldn't need much convincing if one has the means. The steady income that it creates is one of the many reasons why you should go into real estate.
Before we move further into how you can invest in Real Estate in Nigeria, it's essential to know the major types of real estate in Nigeria, so you can narrow down your focus:
1. Commercial Real Estate
As the name implies, Commercial real estate is a property used for business purposes only. Such as providing workspaces, shopping centres hotels and restaurants. Commercial real estate is not for habitation.
2. Residential Real Estate
Residential real estate is also self-explanatory. It's the kind of real estate developed for habitation. It is the most common type of real estate and the most familiar to people—also, the most comfortable sort of real estate to invest delve start.
3. Industrial Real Estate
This real estate covers properties used by companies including factories, business parks, mines, garages, warehouses and farms. Properties involved here are usually larger in size and location.
When it comes to investing, residential real estate is less expensive and more attainable to individuals, compared to commercial real estate and others.
Adequate due diligence should happen when it comes to real estate.
6 Steps to Investing in Real Estate
1. Cover a lot of groundwork and fact-findings
Sourcing for the right information on real estate investments has been made easier and faster with the use of the internet. You can also initiate notifications from online providers to keep you in the loop of the latest information.
Interested parties in the real estate market can find information on various platforms asides from the internet like the print media as well as the locals around (real estate agent)
You must understand it before getting into it, and this enables you to filter authentic information from the many available options and thus requires effort on your part.
2. Choose a real estate market that best suits your need and objectives.
As a prospective real estate investor, it is essential to identify what investing in real estate will help you achieve before going into it. Depending on your goals, pick a section that will be of more economic value to you either in the long or short run.
3. Identify successful real estate markets.
Identifying a booming market in real estate does not necessarily have to be investments with quick returns. In real estate investments, there are a lot of profitable activities and gains in potential markets as well.
As we have mentioned above, the choice of where you should invest should be in tandem with your goals.
4. Financial Capabilities
The source of financing for every individual varies, and it is essential to understand your income pattern before venturing into real estate investments. It will ensure you achieve your desired goal of investing in real estate in the first place as well as being financially healthy and stable either in the short or long run of events.
5. Operate your investments within the confine of the Law
Getting acquainted with the laws that govern the real estate industry will save you a lot of lawsuits, penalties as well as money in the real estate business. You may also have the right to own property in Nigeria as a Nigerian, but the Land Use Act (1978) gives state governments high authority over land within their borders.
6. Always look to the future.
When investing in real estate, there should be an opportunity for future earnings in the future. It doesn't matter if there are no necessary infrastructures where your property of interest is. Still, if it is relatively close to the ever-expanding urban areas, you can never go wrong.
Conclusion
One can mistakes when investing in the real estate industry in Nigeria. Becoming a successful investor requires the points mentioned above and so much more. Also, it is essential to note that Nigeria is a developing nation with so much potential in real estate investments. You are guaranteed a profitable return on investment.