SurePadi is an innovation of Polaris Bank created to affect the economic and financial status of Nigerians, especially at the grassroots level.
In addition, the SurePadi initiative is an enabler of financial inclusion goal of the financial industry by making financial services available to everyone.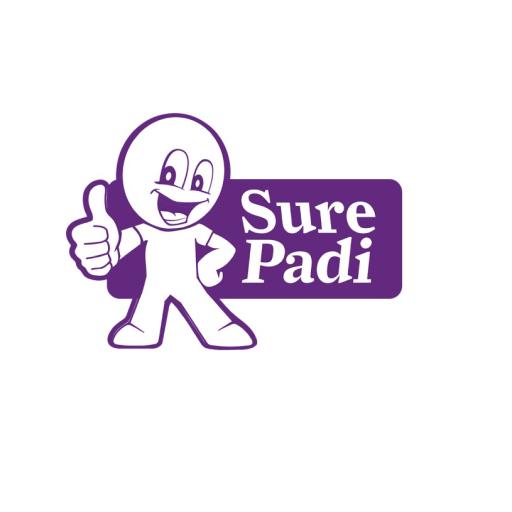 What is Sure Padi?
It is the Agency Banking initiative of Polaris Bank Limited. The bank is creating a new, convenient and easy access to banking services with the aid of existing retail outlets as SurePadi Agents.
Who is a Sure Padi Agent?
A Sure Padi Agent is an entity that is engaged by Polaris bank to provide specific financial services on behalf of the bank using the Agent's premises.
Who is eligible to be a Sure Padi agent?
Anyone with the following criteria can be a part of the scheme.
Registered Businesses: Any form of corporate organizations such as Limited liability companies, Sole Proprietorship, Partnerships, Cooperative Societies, Institutions with a vast retail network. Petrol Filling Stations and Dealers in fast-moving consumer goods are also eligible.
Individuals: any individual that has or engages in an unregistered business. For example; Supermarkets, Retail outlets, Distributors of mobile network operators, Business centres, boutiques, provision shops, sport viewing centres and so on.
How can you become a Sure Padi agent?
To become a Polaris Sure Padi Agent, visit the nearest Polaris Bank branch with the following and request for an application form:
Valid means of identification: Drivers License, National Identity Card, International Passport or Voter's card.
Utility Bill (Not less than three (3) months old)
A recent passport photograph
What are the criteria for becoming a Sure Padi agent?
Before you become a Sure Padi agent, there are specific criteria that you must meet. This is to ensure that the authenticity of the contract between the Agent and Polaris bank is secure and valid.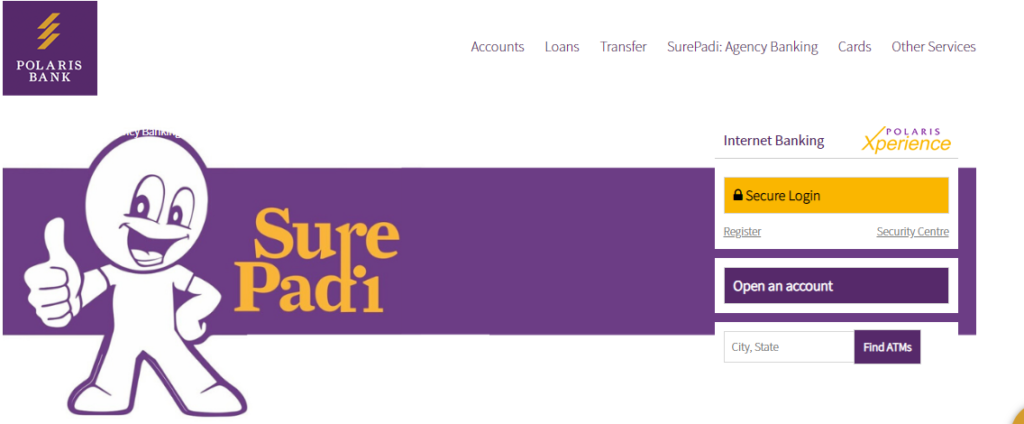 The following are the requirements to be an Agent:
You must have a registered or individual primary business
Primary business must have existed the past 12months
It must state a physical location for the primary business
It must have adequate and secure premises.
The primary business and its owner must have a clean criminal record.
What are the benefits of this scheme?
We divide the benefits of the scheme into two principal parts – the benefit of SurePadi to a customer and the benefits to an agent.
Benefits of SurePadi to an agent
It serves as an additional stream of income to the Agent carrying out agency banking services
The bank will also provide branding support and adequate advertisement to drive customers to the Agent's location.
The Agent will become more credible in their locality.
Robust service offerings and a chance to develop stronger relationships with their customers
Increased demand and more awareness for agents primary business services.
The benefits to customers include;
Convenience
Lower cost of transacting
Proximity to effective banking services
No queues
Transactions secured, and PIN protected
Available to all Banks' customers
Convenient access to the bank's services anytime, even after banking hours
Saves time, stress and cost of transportation to the bank.
What services can you get from agent locations?
The SurePadi agent locations will bring the banking halls to the community. As a result, it will engage in most of the services carried out by any other Polaris bank branch nationwide. These services include but not limited to the following.
Account Opening (Savings and current account)
Funds Transfer
Deposit funds
Cash withdrawals
Pay Bills
Buy Airtime and so much more
BVN enrollment and so much more
Conclusion
Agency banking in Nigeria is fast becoming one of the most lucrative ways of making extra money. It is easy to run with very little or no capital.
For example, all you need to run a successful SurePadi agency for Polaris bank is the SurePadi mobile app and Point of Sale (POS) terminal. In addition, there is also an insurance cover available for the agents that cover both cash at hand and terminal.
For more information, visit https://www.polarisbanklimited.com/sure-padi-polaris-bank-agency-banking/