Magma Petroleum Investment Ltd is a prominent oil investment services corporation that is highly experienced and interested in the oil, gas as well as power sectors of the Nigerian economy. Basically, the company works towards constructing strategic partnerships with the government of Nations. This partnership aims to significantly improve the oil, gas as well as power investments of the Nigerian economy. Here's what you should know about Magmap Investment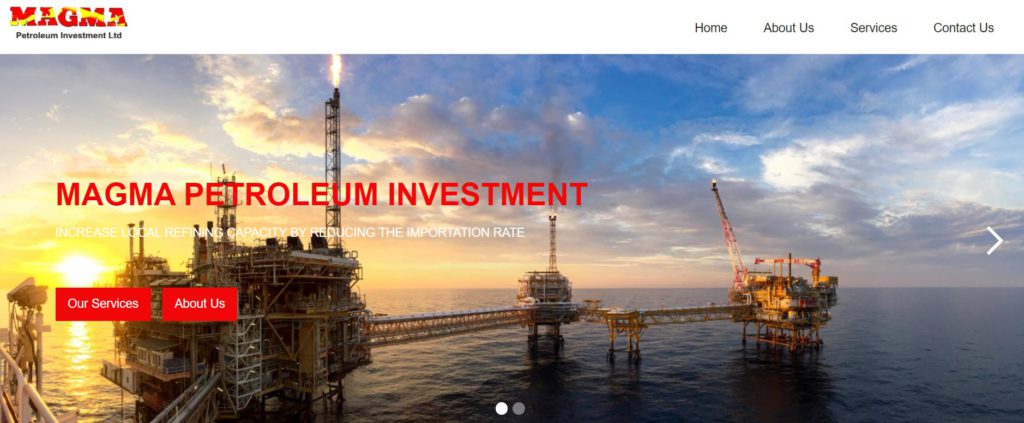 What Services does Magmap Investment offer?
Basically, the Magma investment company provides the following services:
1. Crude Oil Marketing
Magma Investment purchases crude oil from its producers. Thereafter, they manage the trading, storing, financing as well as supplying of this crude oil to counterparties globally.
2. Transportation & Logistics
Transportation and logistics are also other aspects that this company covers. Basically, this means that they are in charge of sourcing crude oil and delivering it to their counterparts worldwide. Also, onshore sourced Crude Oil is usually evacuated using trucks to Magma Investment storage tank farms.
Must Read: 5 Investment Pitfalls You Should Avoid
3. Petroleum Products Trading
Magma has solidly established both Petroleum Products and various Crude Trading agreements with IOC's like ExxonMobil and Local oil producers such as Energia Nig Ltd. In the future, they are still hoping to forage into oil trading relationships with other numerous Local Marginal Field Operators that are within the African and Nigerian Crude Oil Market.
4. Crude Storage
Basically, this company also helps to store crude oil. They do this through Third-Party agreements. Currently, they partner with Crude Storage Tank Farm facilities located in Delta and Bayelsa states.
5. Crude Oil Refining
Crude Oil Refining in Magma is well and carefully planned to be executed in the Modular Refinery under construction sites in Ibunoare, Akwa Ibom State, Nigeria. Hence, this company also handle oil refining.
Interesting Read: How To Make Money This December
6. Treatment of Gas
The last service this company provides is the treatment of Gas before supplying it to their counterparts. Basically, they purchase, treat, store, and trade crude oil.
How can I invest in Magmap Petroleum Ltd?
Basically, if you want invest in this petroleum company, simply do this:
1. Contact them through their address, email or phone number. To get more information, just scroll down to find it.
2. Next, inform them about your plans to invest. They will tell you what to do after this.
How can I contact Magmap Investment?
Here's how you can contact Magmap:
Address: No.17, Vaal Crescent, Rhine Street, Maitama Abuja, Nigeria.
Phone Number: +234 805 2454 444
Email Address: info@magmapinvestment.com
Website: www.magmapinvestment.com
Bottom line
Magmap Investment is a leading Nigerian-based oil company that purchases, refines, treats, stores and trades crude oil. Although not many details are known about this company, you can simply contact them if you want to know more about their services.
You can obtain a comprehensive loan, tailored to your specific needs by using this platform. Basically, it allows you to compare loans from different lenders across Africa, ensuring the best option doesn't slip through.