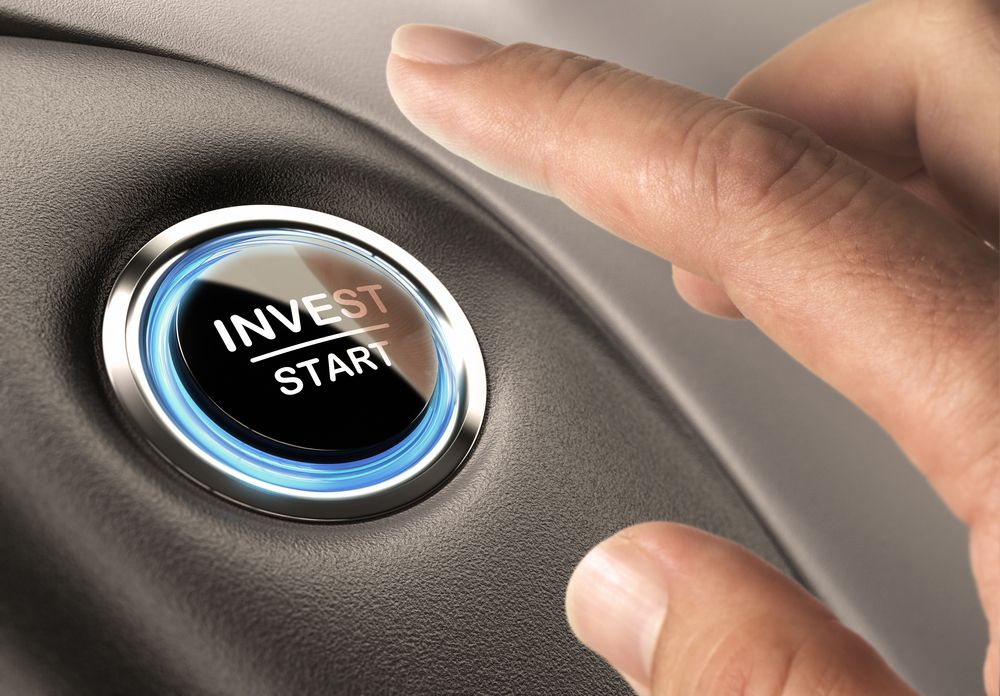 Let's start by taking two guesses: First, you're on this tab because you seek to gain novel insights into investment. You may be conscious of your spending parity and are willing to improve upon your financial literacy. Second, you are well vast in insurance lingo; it's practice and else. Whether you are just getting started or you want to refreshen your knowledge, this is the perfect piece to gauge your investment perspective.

Investment is such a great world to explore and it 'rewards those that diligently seek it'. How do we mean? Investments come with perks and attractions when managed successfully. Is there a wrong way to manage investments? You guessed right. Are you aware of these pitfalls to avoid when you start investing? Please be our guest.
In this article, we take you by the hand and walk you through what you need in kickstarting your investment journey; successfully. We have summarised these into 5 bite-sized steps for your comfort.

What are the 5 things to note when kickstarting your investment journey?
The 5 key things to note include:
1. Plan. Strategise. Have a SMART goal.
It all begins with not just a goal, but a smart one. In our day and age, there is a conscious shift from what used to be vague, to what is now concrete. Concreteness is therefore defined by Specificity, Measurability, Attainability, Relevance, and Timeliness.
A journey into investment could be misplaced if it's not engineered by a clear-cut purpose. Just before you delve into investment practices, ask yourself what you seek to get out of it: Am I doing this for the family? How long will I be saving for? What are my long term investment goals? What are my most important financial concerns? All these and more, help contextualise your prospective investment move.

A smart investment goal could be as simple as having an additional 10,000 in 6 months. It is noteworthy to mention that investment decisions should not outweigh one's overall, immediate needs. Again, this stems out of assessing your overall financial situation.

2. Do Your Research
There are a handful of traps the average investor is susceptible to. A pivotal reason investments fail these days may be associated with little or no background research – not paying painstaking attention to details.

Doing your research involves exploring the different investment options available to you. Major investment options are represented through Treasury Bills, Mutual Funds, Fixed Deposits, Equities [and Stocks] amongst others.

It doesn't end at this; you also want to look into providers of these services and run a background check. What investment strategy is best for you? Are you risk-averse or risk-tolerant? Research has shown that the aspect of Investment referred to as 'Behavioural Finance' attributes personality types with financial decisions. We recommend that you evaluate the kind of investor you are. To gain a deeper insight into investor types, we have just the perfect article.

3. Keep Tabs With Trends
This is slightly associated with the previous point; except that the former is primarily employed before you start saving or investing. For this, however, it does not end at the pre-investment stage. Keeping tabs with trends includes that you are up-to-date with practices in the industry and you know what's up.
What does the Nigerian Stock Exchange say about stocks and securities? What are the top losers and gainers of the week? Remember what we said about investment rewarding those that diligently seek it? Investment is a process; a long-term process.
Since it is relatively difficult to comprehend how the market works, it is ideal to keep an open mind. Learn about how the market works and its dynamics.
4. Investment is still what it is… 'Investment'
The average investor arguably has an interest in stocks going up in their favour and remaining that way forever. Playing the insurance game indicates you are willing to condone a percentage of risks, no matter how little. Setting realistic expectations has never plunged one in the deep. Investment frustrations only tend to emerge when we have the wrong assumptions and inflated strategies.
Beyond financial investment, it is imperative to invest in your health, education, relationships with family and friends.
5. Spend Wisely, Save With Discipline
Do you remember the quote from Charles Jaffe? "It is not your salary that makes you rich, it's your spending habits". Here are some rules of thumb in managing your spending parity:
➹ Avoid making emotional-based financial decisions.
➹ Do not indulge in impulse buying, otherwise referred to as buying on-the-spur-of-the-moment.
➹You should always review your budget and prioritise your needs
➹ Make it a habit to spend within your earnings
➹ Start saving aggressively!
Conclusion:
Kickstarting your first investment journey might feel like a daunting prospect. Remember, we are on a mission to make more money. Get your wits together and enjoy the fascinating journey!
You can obtain a comprehensive loan, tailored to your specific needs by using this platform. Basically, it allows you to compare loans from different lenders across Africa, ensuring the best option doesn't slip through.
Related Post: Top 10 Online Savings Platforms on Nigeria