The government levelled several criticisms at cryptocurrencies in Nigeria. The most common complaint is its link to criminal activities. Hence, in February 2021, the Central Bank of Nigeria placed a ban on the use of cryptocurrency in Nigeria. This move was to curb these criminal activities. Now, a direct answer to the question "is cryptocurrency illegal in Nigeria?" is technically, yes. Unfortunately for the Nigerian law enforcement agencies, cryptocurrencies are still heavily in use due to their decentralized nature.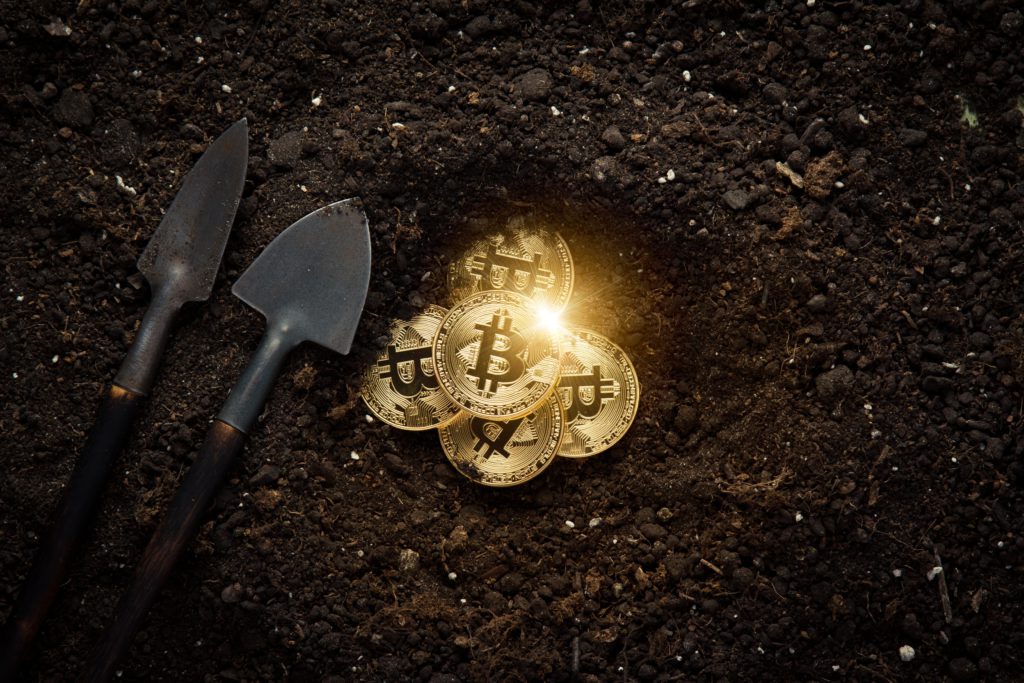 Cryptocurrency and Decentralization
As stated earlier, cryptocurrencies are created on the idea of decentralization. Basically, this means that their creators deliberately designed them in such a way that makes it impossible for a central authority to control them.
Hence, this makes the use of cryptocurrency to still flourish in Nigeria although the government banned its use last year. Regardless of this ban, which makes cryptocurrency illegal in Nigeria, many Nigerians still continue to use it.
A Chainalysis report in 2021 revealed that the crypto market in Nigeria and other African countries grew by 1200 percent in one year. It added that Africa had the third-fastest growing crypto economy in the world.
The Central Bank of Nigeria's Ban on Cryptocurrency
In February 2021, the Central Bank of Nigeria (CBN) sent a letter to banks and financial institutions. This letter states that the CBN bans the exchange of cryptocurrencies and payment for cryptocurrency trades.
Also, the CBN authorized all Nigerian banks and financial institutions to spot and suspend the accounts of people or businesses that trade in cryptocurrencies or operate cryptocurrency exchanges.
Basically, the Central Bank claimed that unregistered unregulated companies created cryptocurrencies, hence, its use in Nigeria violates the law. This is because cryptocurrencies are not legal tenders.
Additionally, CBN pointed out that cryptocurrency anonymity is a big problem. They stated that its anonymity and lack of KYC make it very vulnerable to criminal usage like terrorism funding and money laundering. Furthermore, they highlighted the volatility of cryptocurrencies and claimed that it compromises the stability of the financial operations of other countries.
However, regardless of the Nigerian government's ban on cryptocurrency, the use of cryptocurrency continues to spread widely in Nigeria. Therefore, the prohibition law has little effect. Instead, the crypto-community in Nigeria uses peer-to-peer trading. Peer-to-peer trading simply means exchanging money directly with one another.
In the last 5 years, Nigeria has traded 60,215 bitcoins worth over $566 million. This makes it the biggest volume on Paxful and makes Nigeria the world's biggest peer-to-peer bitcoin marketplace. According to 2020 statistics by Coin-Dance, bitcoin trade in Nigeria increased by at least 19 percent annually, with the hugest volume (20,504.50) traded in 2020 at the peak of the covid pandemic. 
Also, Paxful documented a 137 percent increase in new crypto registrations in Nigeria between the months of January and September 2020.
What criminal activities are related to the use of cryptocurrency?
Experts believe that countries considering the adoption of cryptocurrencies as a legal tender have to be cautious. Basically, they stated that the inventor of cryptocurrency did not build it to become a legal tender.
According to experts, Nigeria may one day consider BTC as a form of legal payment, however, it would not replace the Naira. Also, they added that using crypto as Naira will infringe on the constitutional power of the CBN. Furthermore, they stated that the countries that had accepted or thought of approving crypto as a means of payment were those countries that were on the verge of economic collapse.
Due to security concerns and its request on the black market, cryptocurrency has been linked to crimes in Nigeria. Basically, Crypto's near-anonymity, suspicious legal status, and multinational reach make it an ideal choice for money launderers and criminals likewise.
They have been associated with various crimes, including business attacks, assassinations, child exploitation, drugs, corporate espionage, counterfeit currencies, fake IDs and passports, stolen credit cards, financial frauds, sexual exploitation, and credit card numbers.
Bottom Line
The short answer to "Is cryptocurrency illegal in Nigeria?" is yes. The Nigerian government placed a ban on the use of cryptocurrency in February 2021. This is because of the unregulated and decentralized way in which crypto is built and the criminal activity people use it to perpetuate. However, many Nigerians still trade and exchange cryptocurrency through peer-to-peer transfers. 
You can obtain a comprehensive loan, tailored to your specific needs by using this platform. Basically, it allows you to compare loans from different lenders across Africa, ensuring the best option doesn't slip through.