With investment, you need a combination of patience, perseverance, discipline, planning, and determination to win. However, as you expect, these things do not come easily. You need to follow some existing investment tips that will guide you and ensure your journey is successful. Also, you need not be afraid of asking for help whenever the need arises. That is another important thing that you should always remember when investing.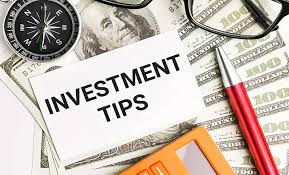 What Are The Types of Investment Goals?
Basically, there are three types of investment goals – short, medium, and long-term goals. Short-term goals have a duration of six months to one year while medium-term goals have a time horizon of three to five years. On the other hand, long-term goals have a duration of at least 10 years or more. This classification of investments will give you an idea of what kind of investment you are willing to make depending on your financial goal.
Top 6 Investment Tips For Successful Investing
Here are a few investment tips to guide you toward the right path in your investment journey:
1. Know Your Financial Goals
Before you begin your investment journey, you need to map out and understand your financial goals. The main objective of an investment is to attain a goal. Therefore, you may not be able to invest successfully unless you understand your vision and goals clearly.
Once you understand the goals of any investment you want to make, you can calculate the money you need to accomplish them. Basically, this will help you portion your finances and ensure that you remain motivated to invest in them.
2. Don't Forget to Save for Emergencies
An emergency savings account is the beginning of a great financial plan. Hence, before you even begin investing, you need to set aside money for emergencies. Emergencies are things you cannot control like a job loss or an illness.
However, you still need to save for infrequent expenses that you can predict, like the cost of travelling to visit your family or car repair. A general rule of thumb for emergencies is to save adequate money to take care of the cost of three to six months' expenses.
3. Start Investing Early
It is vital to start your investment journey early. An early start inculcates financial discipline in you and ensures that you get compound interest on your investment. When your interest compounds, it tends to bring in better profits on the investment you make. Hence, starting early has its advantages. Basically, it gives your money better time to grow and enables you to counter inflation.
4. Invest in Equities
Equities are very unstable, particularly in the short term. However, they can be very rewarding and can build more interest in the long run. Hence, if you are looking for a substantial profit after your investment, equities may be a great idea. However, you have to exercise patience when dealing with equity.
5. Ignore Market Noises
Markets are packed with various opinions and views that appear to fly thick and fast, particularly when things go bad. To be successful in your investment journey you need to learn to ignore the noise as it can distract you from your goals.
6. Diversify Your Portfolio
With investing, it is better to diversify your investment across several assets. You should not rely only on one financial instrument. Basically, you need to spread your investment across several assets like bonds, equities, gold, etc
Conclusion
Investing is all about knowing your financial goals and planning wisely towards it. If you are indecisive about how to go about the investment tips you can employ the services of a financial planner. However, in all you do, make sure that you save for emergencies as the money will shield you from unforeseen circumstances.
Do you need a loan? Be sure to visit this loan platform that allows you to compare loans from different lenders in minutes. It offers the best and ensures that you get nothing less.