Investing during a recession can be very difficult. Hence, many investors are bound to face downtime when there is a setback in the economy. However, this should not discourage you from investing. When there is a recession, you have to be extra careful about what you invest in. Also, you need to diligently observe the stock market for high-quality securities at discounted prices. Here, you will learn the basics of investment when the country is in recession.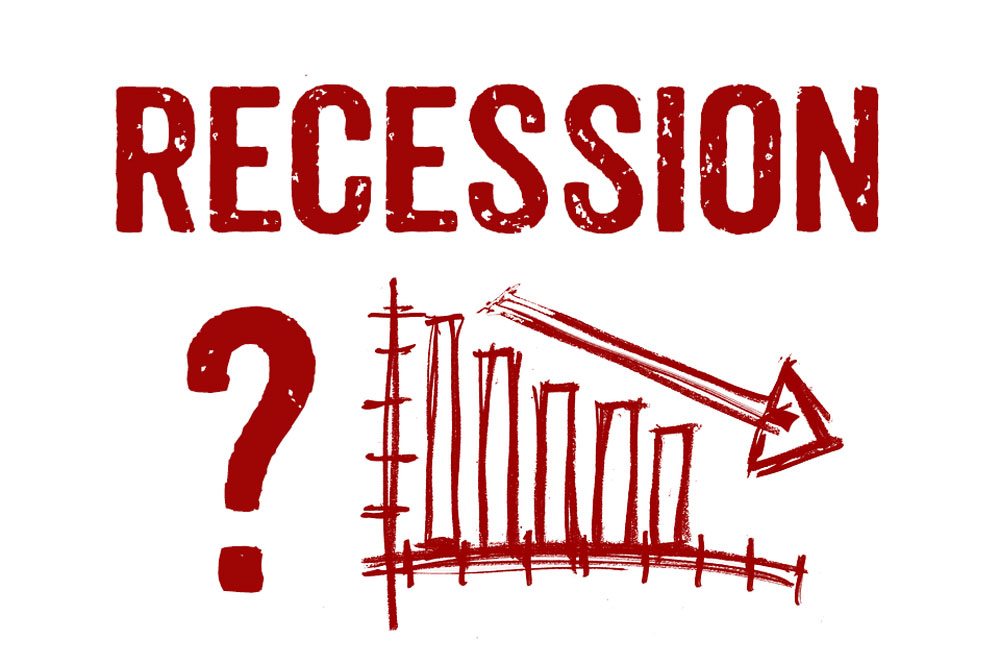 What is a recession?
A recession is a period in which a country faces temporary economic decline. Basically, during this period the country's trade and industrial activity reduce, which is characterised by a dip in GDP (Gross domestic product) in two consecutive quarters. Every country faces a recession at one point or another. Nigeria documented a recession in 2016, this was followed by another recession in 2020, during the COVID-19 pandemic.
7 tips for investing during a recession
Here are the top 7 rules for investing during a recession:
1. Don't panic
When markets are declining, do not attempt selling your assets due to panic. This could make you face huge losses and you may probably miss out on the asset's future recovery. During a recession, the market is bound to face volatility, hence, you should prepare for the bumps by focusing on longer-term goals.
2. Diversify and spread risk
Diversification is crucial for the prosperity of any investment strategy. Ensure that your portfolio consists of a mix of bonds and shares. Also, you need to spread them across global markets so you are not threatened by declines in any one area.
However, in whatever you choose to do, ensure that your risk profile is within your risk tolerance level. Your risk tolerance is the level of risk you are willing to take.
3. Choose investments wisely
Invest wisely. If you want to invest directly in shares, make sure that you look for companies that have strong balance sheets and solid business models. Go for companies whose products and services are in high demand and are relatively unaffected by the economic cycle. For instance, you can choose to invest in supermarkets that provide groceries.
4. Benefit from cheap stocks
When there is a recession, it is normal for the stock price of investment to decline. Hence, this provides you with a good chance to buy quality stocks at a discount price. You can buy stocks in companies that have been affected by the recession but are likely to recover once it is over.
5. Patiently wait for dividends
Investing in shares to generate a steady income is no longer as easy as it used to be. This is because various circumstances can affect a company and cause them to halt paying dividends temporarily. For this reason, you need to have patience as an investor. Even if firms reduce or stop paying dividends, you must be patient because payments are likely to continue in the future
6. Look for safety nets
To survive during a recession, it is necessary to also invest in assets with minimal risks, such as corporate bonds. In corporate bonds, companies loan money from you and pay it back with interest.
Alternatively, you can invest in gold, which is also reliable since its performance is not affected by stock markets. Investing in bonds and Gold will diversify your portfolio and provide a safety net for you during a recession.
7. Take solace from the past
Economic recession does not last forever. Basically, if you have a long-term investment goal of at least 5 years, you will likely benefit from the recovery after the economic downtime.
What Types of Stocks Have the Biggest Risk During a Recession?
When investing during a recession, there is another important thing to note. For your investments to survive during a recession, it is important to know which assets you must not invest in. Basically, the assets and companies that tend to pose the biggest risk during an economic decline are those that are cynical, highly leveraged, or speculative.
1. Cyclical Stocks
Cyclical stocks are usually related to employment and customer confidence, which are negatively affected during a recession. Basically, these kinds of stocks are more likely to perform well during prosperous times when customers have better income and are willing to spend on luxury or non-essential items.
Examples of cyclical stocks are stocks from companies that manufacture high-end furniture, cars or clothing. When the economy dips, their customers usually cut back on spending on these luxuries. Hence, investors who buy cyclical stocks are likely to be greatly affected when there is a recession.
2. Highly Leveraged Companies
During a recession, it is wise to stay away from highly leveraged companies. Basically, highly leveraged companies are firms that have massive debt burdens on their balance sheet.
While these companies are striving to pay back their debt, they will also be faced with a decline in income when there is a recession. This increases the likelihood of bankruptcy or a huge drop in shareholder value.
3. Speculative Stocks
Speculative stock's value majorly depends on optimism among the shareholders. This optimism is usually tested during economic downtime and these assets are generally the worst performers during a recession.
What Stocks Do Well During Recessions?
While it is usually very enticing to stay away from investing in stocks when there is a recession, you are likely to miss out on major opportunities if you do. Historically, some companies do well during economic decline. Hence, you should consider formulating a strategy that depends on counter-cyclical stocks alongside strong balance sheets in recession-immune industries.
1. Strong Balance Sheets
A great strategy for investing during a recession is to search for firms that are sustaining strong balance sheets despite the economic decline. Good examples of these types of firms include utilities and defense stocks. However, you need to first examine the company's financial reports to determine if they have healthy revenue and low debts. Ensure that you consider these factors before you invest.
2. Recession-Resistant Industries
It may come as a surprise to you, but some industries (counter-cyclical stocks like grocery stores) do very well during recessions. Hence, investors searching for an investment strategy during market downtimes typically include stocks from these recession-resistant businesses in their portfolios.
Bottom line
Investing during a recession majorly depends on finding the right strategy to ensure that your portfolio is not negatively affected. Basically, this means that you need to first diversify your portfolio and invest in various types of assets with varying levels of risk.
Also, you must not forget to provide a safety net for yourself by investing in assets with low risks like bonds or gold. Lastly, ensure that your assets comprise stocks from recession-resistant companies, such as grocery stores or alcohol manufacturers.
Need a loan? Kindly check out this platform that allows you to compare loans from several lenders in minutes. This would help you make the best decision for you.