Established in 1894, First bank is one of the oldest banks in Nigeria and also stands as the premier bank in the whole of West Africa. In addition, it is one of the leading financial institutions, providing excellent financial services to Nigerian citizens over the years. Also, in an aim to match up to technological advancement, the first bank mobile app was made available for customers all-round Nigeria to carry our quick banking transactions. This article discusses how to use the first bank mobile app.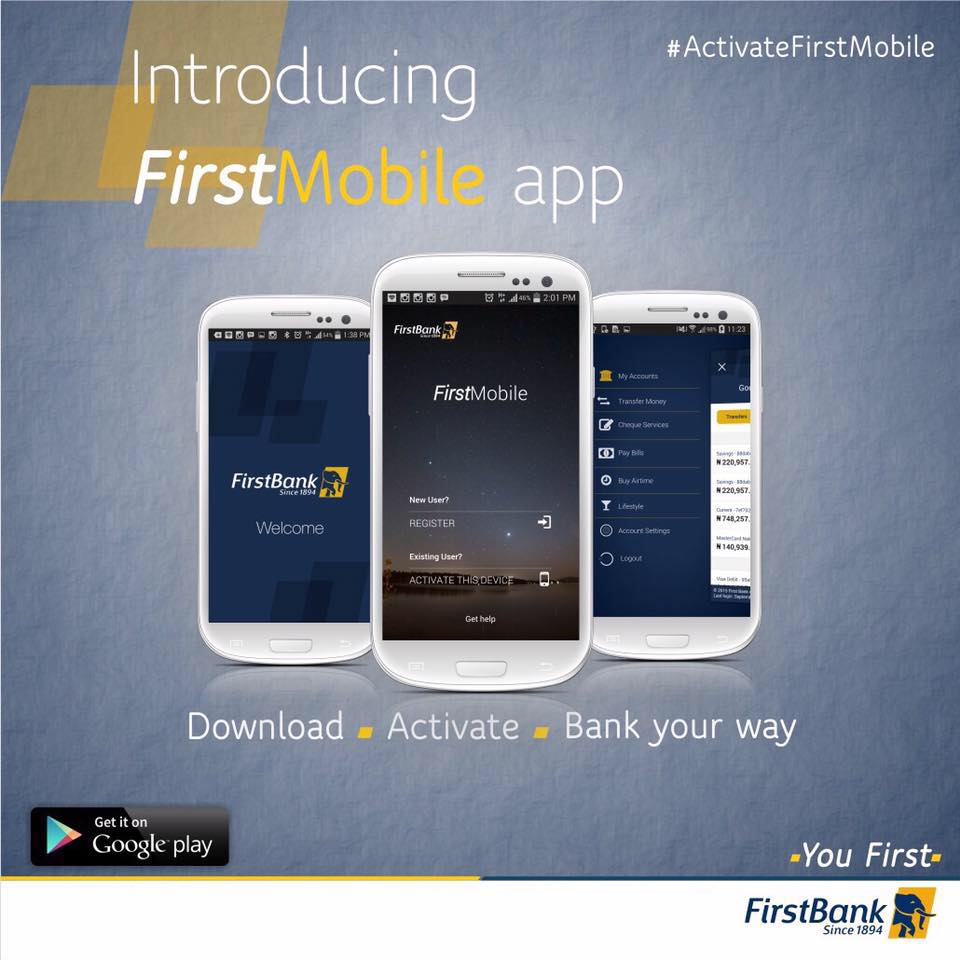 First Bank Mobile app Information
Version – 2.4.1
Last Update – 4th of January 2021
Number of Downloads – 1,000,000+
Download Size – 43.04MB
App Provider – First Bank Nigeria
Release Date – 9th of September 2015
An overview of First bank mobile application
The first bank mobile application is an award-winning and dynamic baking application that is designed to meet the needs of customers. In addition, it is built with a safe framework and user-intuitive interface that makes it easy to navigate. Also, the application is called FirstMobile and was recently upgraded with the following features:
Card protection service for customers to enable and disable their cards
Ability to switch off your account and set a second step authentication password
Special device registration for recognizing your mobile phone
The use of biometrics for transactions
Customizable profile picture and app dashboard to user taste
As of March 2021, the available version is 2.4.1 on the google play store, as it was last updated in January. Also, it currently has over 1 million downloads since its releases in September 2015 and a total size of about 44MB.
How do I download the first bank mobile app?
Downloading the FirstMoney app is very easy, and you only need to follow the process below:
Visit the google play or apple store, and search for "FirstMobile"
Download the application and install it on your respective smartphone
After this, you would need to register for online banking if you haven't done so in the past. If you have, you can simply log in.
Also, when you open the application, you would find the signup button to create your account
Follow the prompts till completion (would be required to provide details about your bank account and personal information too)
After the final setup, you're good to go.
How to use the first bank mobile app
You can make use of FirstMobile through the following process:
Launch the app from your mobile phone
Log in with your set username and password. Also, activate the device for use of your login details, if it is your personal phone.
Open the dashboard and select the transaction you want to carry out. Also, follow the prompt till completion
Note that some information would be requested along the way of every transaction you make. For example, a banking transfer would need your pin and the recipient's account details.
What exactly can I do on the First bank mobile app?
The application allows you to carry out the following transactions:
Shop online
Renewing online subscriptions like DSTV.
Making online payments and airtime transactions
Bank transfers
Obtaining loans
Booking cinema tickets
Data purchases
Conclusion
The first money app is an all-in-one platform where you can carry out all your banking transactions at the comfort of your phone. Therefore, it is a must-have for all first bank customers. It is easy to use and has a user-intuitive design for easy navigation.