Thousands of people lose millions of naira to investment fraud every year. Research has estimated that one in 10 investors will fall victim to investment scams at one point in their lives. Also, the research shows that these scammers target older people more often than younger people. Hence, you need to learn how to recognise investment scams, especially if you are older.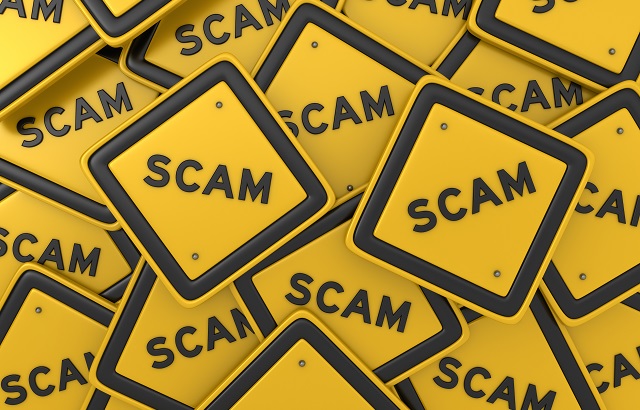 Although the number of investment scams grows by the day, you should be able to protect yourself by maintaining a decent dose of skepticism. Also, you need to train yourself to watch out for some very common red flags so that you will not fall victim.
What are Investment Scams?
Investment scams are fraudulent activities that aim to collect money from unsuspecting people. They can look legitimate, seeming knowledgeable with functioning websites, testimonials, and marketing material. Hence, it can be difficult for you to differentiate them from legitimate investment securities.
The most famous type of investment scam is the Ponzi Scheme. Basically, the Ponzi scheme collects money from new investors to pay previous investors. Ultimately, the money owed becomes more than the money being collected. This causes the scheme to collapse, taking all the funds from investors.
What are the features of Investment scams?
Be wary of any investment opportunity that comes with any of the following features:
a. Penny stocks
b. Seminars, free meals, or travel offers
c. Unsolicited approaches Via phone, email, text or in-person
d. Guaranteed high returns
e. Low or no risks
f. Invitations to join exclusive investment organizations
g. Claims of breakthrough technologies
h. A hard sell and lofty promises
I. No way to call back or follow up with the seller
j. Insistence on a quick decision
k. Sketchy details
l. Emails and newsletters with unclear sources
m. Lastly, complicated explanations or use of highly complex terminology
How can I avoid becoming a victim of an investment scam?
If you do not want to fall for any investment scam, there are some things you have to look out for before investing:
1. Verify credentials
Basically, legitimate investment professionals are usually registered with the Securities and Exchange Commission (SEC), the Financial Industry Regulatory Authority (FINRA), state securities, or even an insurance regulator. You can log into any of their websites and do your findings. The Official website for SEC Nigeria is https://sec.gov.ng/. 
2. There is no such thing as "Easy Money"
Adopt the "there's no such thing as easy money" mindset. Assured profits with zero-risk investments don't exist because every investment involves varying degrees of risk.
3. Don't follow the crowd
Basically, the perpetrators of investment fraud tend to prey on members of a common religious group, social circle, or even ethnic background. If anyone tells you that "everyone" is on the Invest package, they may be lying—or they might have made a few of your peers victim.
4. Do not rush to a decision
Legitimate investment professionals will give you time to carry out your due diligence. Hence, if you are given just a limited window in which you have to accept, walk away.
5. Ask for documentation
Usually, mutual funds and ETFs are expected to have a prospectus, and bonds are needed to have an offering circular. If there's no form of documentation, the securities may not be registered with the SEC.
Some other ways to protect yourself include:
1. Keep your financial information to yourself: Never divulge account numbers, logins, user names, passwords, or personal identification numbers.
2. Never act on an unrequested offer to purchase any investment product.
3. Also, keep your assets at a reputable firm.
4. Never invest in any product that you do not understand.
5. Make sure that you ask questions about anything you are unsure about. 
6. Lastly, verify any information you are told with a trusted advisor or friend.
Bottom line
Basically, learning how to recognise investment scams is simple as long as you do not allow greed to overcome you. Above, you will find some helpful tips that will see you through the process of identifying if an investment is a scam or not. Just ensure that you follow the tips diligently and you will not fall for any form of investment scam. 
Do you need a loan? Be sure to visit this loan platform that allows you to compare loans from different lenders in minutes. It offers the best and ensures that you get nothing less.