For every investment plan to succeed long-term, you have to monitor its performance regularly. Basically, this ensures that all investments are actively working together in your portfolio to help you achieve your goals. However, in order to perform this task effectively, you need to know how to monitor investment growth. The method you use to monitor your investment largely depends on the types of investments you own.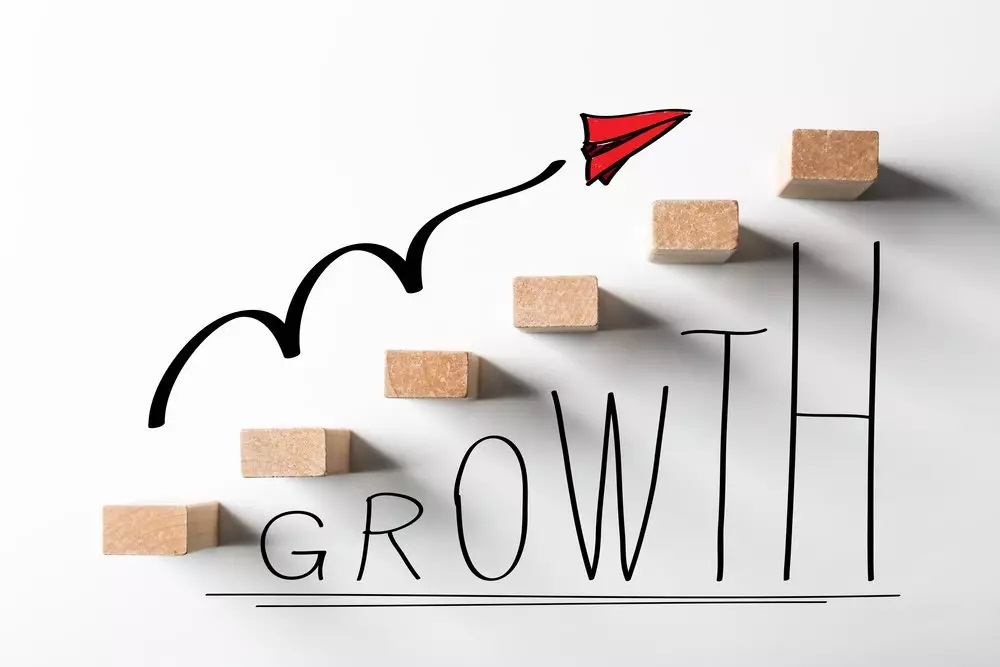 What is Investment Growth?
Investment growth is primarily focused on improving your investment. Basically, this strategy of investment concentrates on increasing your investment capital. Unusually, growth investors prefer to invest in growth stocks.  Growth stocks are young companies whose revenue is expected to increase compared to the overall market. 
How Can I Know If My Investments Are Doing Well?
To monitor your investment growth you need to assess if your investments are doing well. There are several ways to assess your performance. Hence, the measure you choose will largely depend on the kind of investments you own. For example, if you own a stock and hope to sell it in the short term at a gain, you should be most interested in its market price. You need to check if it is going up, spiraling down, or has reached a plateau. However, if you prefer to keep stock long-term, you should be more concerned about your stock's value in the future. Basically, you need to monitor if it has a well-positioned pattern of earning growth for future expansion.
On the other hand, if you are approaching retirement you should be majorly interested in the profit your investments provide. You need to compare the interest rate your certificate of deposits (CDs) and bonds are paying to the current market rate. Thereafter, you compare the earnings from mutual funds and stocks you bought to the income they generate,
How Can I Monitor Investment Growth?
As stated earlier, you need to measure your investment performance to monitor your performance. To measure your performance, you need to know the kind I investment you have. Basically, this ensures that you do not make any mistakes. Follow these steps to monitor your investment growth:
1. First, understand the types of investments you have.
2. Next, using the methods explained in what you learnt above, apply the appropriate evaluation standard to your investment.
3. If you are sure your investment is yielding profit, you can keep monitoring it. However, if it is not yielding profit, re-strategize and monitor its progress again.
Ensure that you do not compare the profit from a Treasury bond to a mutual fund in your portfolio. Instead, measure your growth to the appropriate market index.
What Factors Should I Consider When Measuring The Performance Of My Investment?
Here are some factors to consider when you are assessing the performance of your investment:
1. Yield
Yield is the measure of the profit an investment pays during a certain period divided by the price of the investment. Usually, yield is measured per year and expressed as a percentage.
2. Rate of Return
Basically, investment return is the money you earn or lose on any investment. To calculate your total return, you add the difference in value from the time you bought the investment to all the income you received from that investment. This could either be in interest or dividends. However, if you want to find the percent return, divide the difference in value by the amount of money you invested.
3. Capital Gains and Losses?
Investments are also called capital assets. Basically, if you earn money by selling any of your capital assets at a higher price than the amount you bought it, you have a capital gain. On the other hand, if you lose money during the sale, you have a capital loss. Capital gains and losses can be an important factor in your portfolio performance, particularly if you are a very active investor.
Bottom Line
Learning how to monitor investment growth is easy. As long as you understand the type of Investments you made, the process will be easy. Basically, understanding your investment helps you to be able to figure out what method of assessment is most suitable for your investment type. Once you can measure and monitor your investment growth, you will make reasonable profits as an investor. 
Do you need a loan? Be sure to visit this loan platform that allows you to compare loans from different lenders in minutes. It offers the best and ensures that you get nothing less.