Cryptocurrency is quickly becoming one of the most profitable investments with a blend of long and short term. Currencies like bitcoin and ethereum are now worth millions and have more than tripled their value since inception. Therefore, this has led many to inquire about how to invest in cryptocurrency in Nigeria because there are many frauds on the market. Also, before investing, it is important that you have legit information with you. If not, you can easily get scammed on the market. Read on to find out the legit way to invest in cryptocurrency in Nigeria.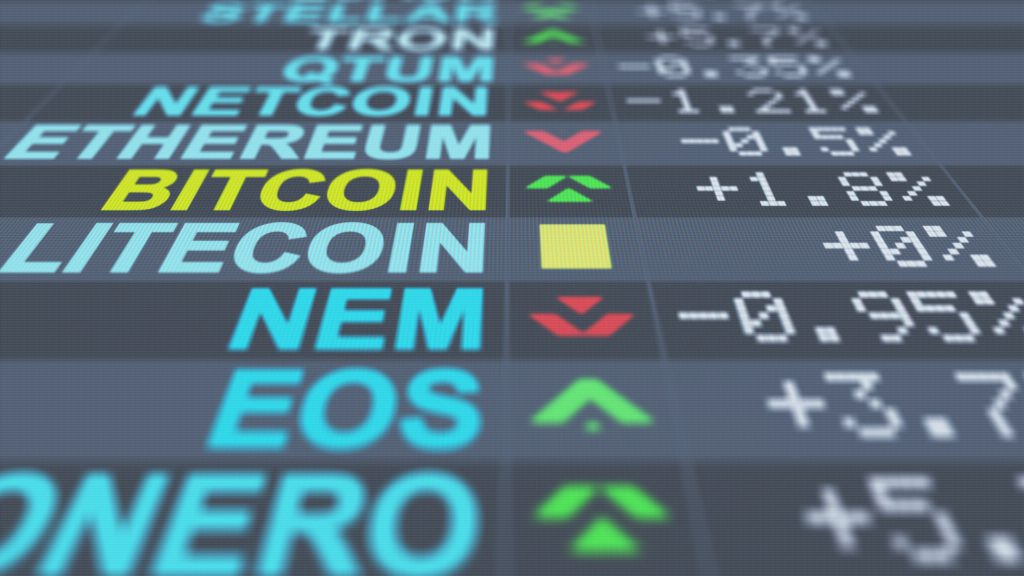 What are the top cryptocurrencies in Nigeria?
There are several crypto currencies that you can choose from to invest in. However, although many of them are legit and confirmed, we have selected only the top performers within the past decade. In all, the top cryptocurrencies in Nigeria to invest in are:
1. Bitcoin
Bitcoin is the current undisputed king of the cryptocurrency world, with the highest value in the market. Since its inception, bitcoin has more than tripled in value and is currently fluctuating somewhere between $17, 000 and $20,000 per coin. Furthermore, bitcoin is simply digital money that operates completely on a blockchain. Currently, it is accepted by a wide verity of stores around the world for payment. Also, it is not controlled by a single individual or body, but rather by users around the world. You can buy and sell bitcoin in Nigeria and Africa now on top crypto exchange platforms.
2. Ethereum
If bitcoin was a king, this would be the prince. Since its inception in 2015, Ethereum has gained much acceptance and increase in value and is almost as popular as bitcoin. Its surge in value was especially seen in 2016 and 2017, before which it was sold for less than a dollar. Also, ethereum is one of the most traded cryptocurrencies on the market today, although it's not as widely used as bitcoin.
3. Litecoin
This is a peer-to-peer cryptocurrency that was founded almost a decade ago. Also, in its early years, it was sold as low as $4 dollar per coin, but its value has greatly increased since then and is currently about $140. Imagine your enormous profit had you invested significantly when it started.
4. Dashcoin
Lastly, dash coin is one of the relatively new cryptocurrencies on the market. Entering in 2014, dashcoin is now worth about $125 per coin. Also, dash coin is quickly becoming popular in the market, and you can expect its value to further increase.
Other notable mentions include Ethereum classic, monero, Ripple, and Bitcoin litecoin.
You can also learn more about binomo investment.
Step-by-step approach on how to invest in cryptocurrency in Nigeria
The first thing you should know about investing in cryptocurrencies in Nigeria is only deal with legit traders. Also, these traders must have a long history of dealings with footprint of customers' testimonies all over the web. Furthermore, if you really want to run a background check, kindly visit their social media pages to see what people are saying about them.
How to invest in cryptocurrency in Nigeria
First, start by creating a coin account. In essence, you are trying to open an account where your coin can be stored. There are several coin accounts that you can choose, e.g luno, coinbase, exodus, Jaxx, Electrum, etc. In Nigeria, one of the most popular wallets used is Luno Wallet.
To open this account, you can download their mobile app (if available) or simply use their web platform. Furthermore, you need to register and supply all your requested details to get started.
Thereafter, you can simply proceed to purchase your preferred cryptocurrency. It is either you purchase from external parties or with your wallet (if they trade coins). In all, the difference is that you can purchase directly from your wallet providers or send out your wallet ID for a transaction.
Finally, to purchase from a wallet app, simply fund your account in naira and they send an equivalent value of the coin to your wallet.
Also, note that not all wallets trade all kinds of cryptocurrencies. Therefore, it is important that you do your research on the right wallet depending on the cryptocurrency you want to invest in.
Conclusion
Asides from the unpredictable prices and other events you cannot control (like a crash), cryptocurrencies are relatively risk-free as over the years, their values have only soared. In essence, the tricky part is in purchasing coins from third party personnel. You can be easily defrauded if not careful. However, a successful investment could see you earn millions in a year or two.