Nigerians who have an international passport must get a visa in order to enter the United Kingdom for purposes of study, travel, business, or employment. You may apply for a UK visa 3 months in advance, and the application procedure can take up to 30 days. This post will explain to you what you should know about the UK visa.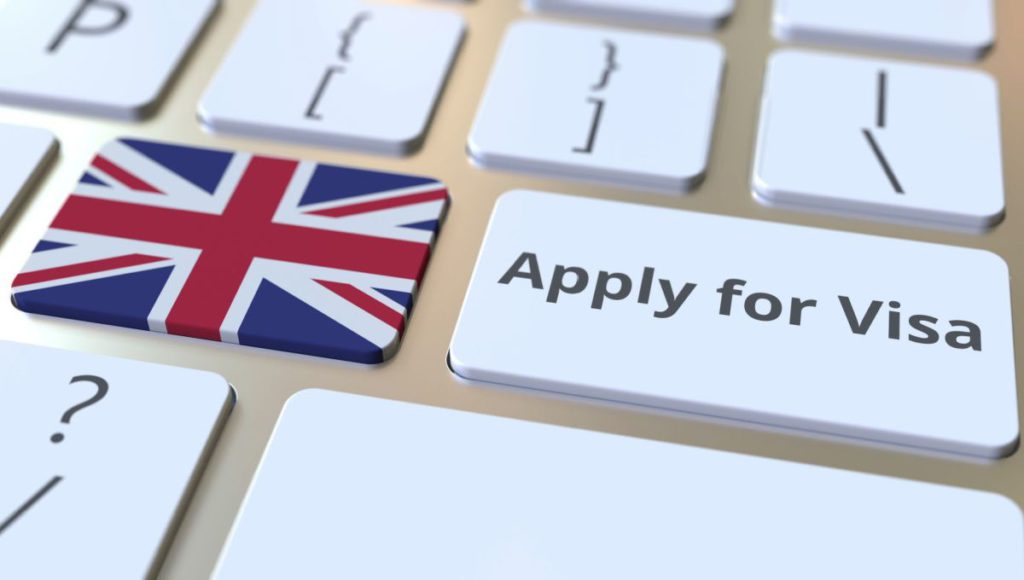 Types of UK visas
There are various types of UK visas that serve different travel purposes. These visas include:
Work and Business Visas
Tourist and Visiting Visas
Family Visas
Transit Visas
Refugee Visa
Besides these visas, there are other types of visas designed to suit the purpose of your travel to the UK. Without dwelling much on this, let's just hop on to the overview of the above-mentioned visas.
Work and Business Visas
The UK offers Working Visas specifically for high-end professionals from other countries who seek to work and reside in the UK for shorter or longer periods, despite its severe regulations, which prevent many visa holders from getting jobs.
Tourist and Visiting visas
For shorter or even longer stays, the UK is a particularly popular tourist destination. The UK immigration authorities do not grant a tourist visa that lasts for more than six months. Short business travels fall under this situation as well, except that it is mostly placed under the Business visa. As with many other sorts of visas, it is unlawful for foreign nationals to obtain employment in the UK with this type.
Family Visas
A UK family visa is provided for Nigerian citizens who want to visit family in the UK. This visa type is designed for applicants who wish to join their dependent family members who are employed and have lived in the UK for more than six months. The spouse, partner, fiancée, prospective civil partner, children, parents, or other family members can all be considered dependents.
Transit Visas
The UK Transit Visa is for foreign nationals who are using the UK as a transit country to travel from one country to their destination but are not citizens of the EEA (EU nations, including Iceland, Liechtenstein, and Norway) or Switzerland. If the applicant has sufficient proof that he must travel frequently via the UK in order to reach his destination, but has no intention of staying or relocating there permanently, this visa offers the chance to apply for a long-term transit visa. These lengthy transit permits range in length from one to ten years.
Refugee Visa
People who are about to enter the UK and are at the borders because they had to leave their country due to their lives being significantly threatened are eligible for a temporary refugee visa. You can only hold this visa while you are still in danger and cannot leave the UK. Foreign nationals who reside in the UK but have no other nationality are eligible for a Visa for Stateless Persons. This visa may be extended for a further two to six years.
Documents required for a UK student visa from Nigeria
To apply for a UK visa the UK Homes Office requires you to present some supporting documents. These documents include:
Your valid travel documentation or current passport.
Confirmation of Acceptance for Studies (CAS) from your course provider in the UK.
Proof of funds. Showing that you have enough money to support yourself while studying in the UK.
Provide a valid ATAS certificate if your course requires it.
Evidence of guardian, parental, or other legal guardian consent (if you're under 18).
Evidence showing your relationship with your parent or guardian (if you're under 18).
Your tuberculosis test results
If you have received financial support for your tuition and living expenses during the previous 12 months, you must submit a formal authorization from your sponsor for your application.
How long it takes to get a UK visa
You can apply for a UK visa about 3 months in advance of the set date you intend to depart to the UK, and the application process can take up to 30 days. However, in some cases, there may be delays in your UK visa processing due to incomplete documentation or too many applications at the UK embassy that need to be sorted before your own.
How to pay for a UK student visa in Naira
Your school in the UK will communicate to you their preferred payment method. These methods could be in person, through bank transfer, or debit card.
Frequently Asked Questions
How much bank balance is required for a UK visa?
There is no set minimum balance requirement for your bank account. To avoid having your visa approved, you might want to check that your bank statement complies with the standards listed below. Therefore, a daily spending limit of between £100 and £150 per tourist every day, given the UK's high cost of living
How many months of bank statements are required?
One of the most important requirements for a UK visa is the bank statements. You need to provide the bank statement to assure the UK immigration authorities that you will not become a financial burden to the country. Therefore, to obtain a US visa, especially a Student visa, you must provide bank statements dating back at least three to nine months.
Conclusion
Once you have gotten your Nigerian international passport you can now proceed to obtain your UK visa. Just like mentioned earlier, there are different types of UK visas you can apply for and obtain for your travel to the UK. While applying for your visa, ensure you make the required payments correctly and through a trusted third-party service provider.