Drafting a family budget involves careful planning, teamwork, and regular reviewing, but it is still something that you can accomplish. Basically, family budgeting involves allocating your household income to various expenses so it can be quite complex. Here is a guide on the basics of family budgeting and how to create an effective and practical family budget.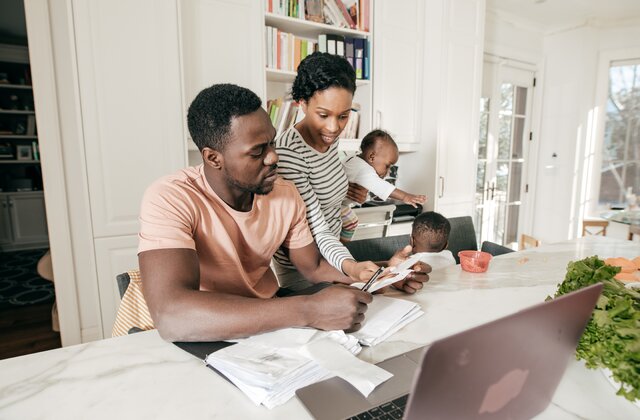 What is Family Budgeting?
A family budget is a detailed plan for your family's income and expenditure over a specific period. In practical terms, it involves allocating the money you make to various expenses and the general planning of how to spend the money to meet your needs. 
What Are The Types of Family Budgets?
There are a few types of family budgeting available for you to use based on your unique needs and what you want. Basically, you just need to choose the one that works best for your family. Also, you can even combine them if there is a need to.
1. The 50/30/20 Budget
In the 50/30/20 family budgeting style, you allocate your income based on a specific percentage. First, you need to identify and categorise your expenses. The first category should be the essential bills, such as rent and utility bills.
On the other hand, the second category should be the fun category, where you place your wants or things that you consider a luxury. After you have done this, you can apply this budget rule. Allocate 50% of your income to your essential bills, 30% should go to the fun category, and the remaining 20% into debt or savings.
2. Envelope Budget
The conventional envelope family budgeting system involves using cash in envelopes, which you label for different categories. For instance, you can get about 5 envelopes, label them based on your needs and share your income in each of these envelopes. Basically, this method gives you a concrete representation of how your expenditures will go.
3. Zero-based Budget
With the zero-based budget system, your income minus your expenditures should equal zero. However, this does not mean you will be spending all of your money. It just means that you need to allocate all the money you earn to a specific purpose, including your savings.
How Can I Create A Family Budget?
The whole process of family budgeting can be quite demanding, hence, you need to plan carefully. Here are some tips that can help:
1. Calculate Your Income
Start the planning process by calculating how much your household makes each month. Basically, your earning capacity will give you an idea of how much you should be spending and saving each month. This process is straightforward.
2. List Your Expenses
When you have figured out how much your household makes in a month, it is time to list out all your expenses. Think about your essential expenditures first, such as your rent, utility bills, as well as grocery bills.
If you have kids, factor in their cost too. Once you sum up all of the essentials, minus the total amount from your income. Thereafter, you can allot some of the amounts towards savings, retirement, emergency funds, etc. The remaining money should be used for fun expenses. 
3. Track Your Spending
Lastly, you need to keep a record of all your spending and review it at regular intervals to ensure that you are on the right track. You can use a budget app to make tracking easier for you.
Closing thoughts
Family budgeting is an excellent way for families to plan how to use their income effectively so they do not run into financial ruin. However, you must learn how to stick to the budget you create so that you will not complicate things. Also, if you want to create a solid family budget, your income should be able to settle your basic expenses at least. If your income doesn't match up to your expenses, you may need an extra source of income.
Need a loan? Kindly check out this platform that allows you to compare loans from several lenders in minutes. This would help you make the best decision for you.