Expertnaire is a digital marketing platform that helps digital product creators get more sales and customers through a detailed network of affiliates. Basically, these affiliates are high-performing, with in-depth skills and training in digital marketing. Affiliate marketing is one of the trending digital marketing strategies that enhance sales by connecting the goods with the consumer. Also, expertnaire remains one of the top platforms in Africa that enhances this.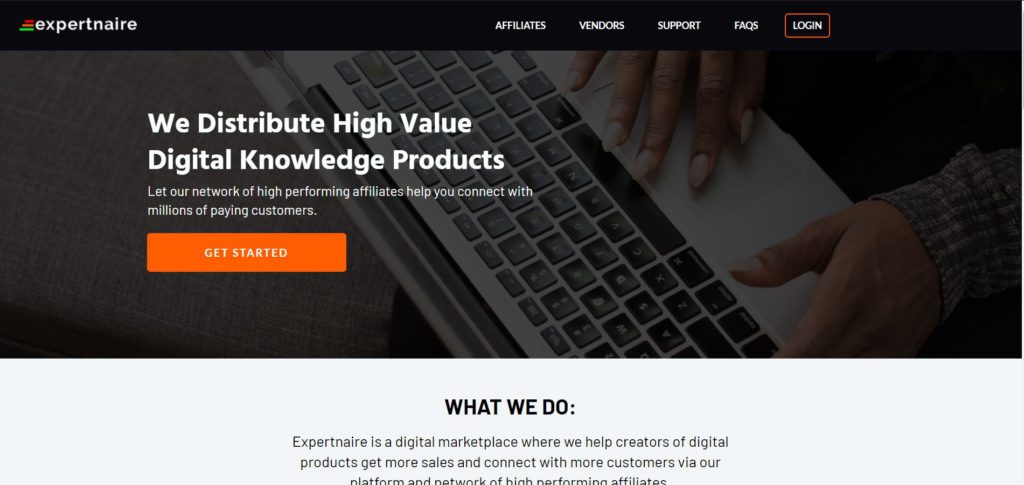 An overview of Expertnaire
With over 20,000 products sold and 8,000 affiliates, expertnaire has a rich database of marketers as well as products. Also, they have a good history of helping businesses make sales by marketing their services to paying customers. The platform allows you to either be a vendor where you can enlist products for sales or choose to become an affiliate who would market these products.
How does Expertnaire work?
The Expertnaire platform consists of three parties, which are the vendor, affiliate, and customer. Basically, the vendor is the owner of the product that is to be sold, while the affiliate marketers recommend these products to customers. Finally, the customers are on the receiving end, and get to buy the product, after which the affiliate receives a certain commission. Therefore, as an affiliate, the more sales you make through recommendations, the more you earn.
What services does Expertnaire offer?
Just as earlier said, expertnaire platform accommodates three major parties. They are:
Vendor
The vendor lists their products on the expertnaire platform and leaves the rest to affiliate marketers. However, expertnaire thoroughly checks these products to ensure they contain the quality the vendor boasts of. Products include goods and digital knowledge, while physical knowledge-related products are not acceptable. To become a vendor, simply follow this link to their official registration page: https://expertnaire.com/vendors
Affiliate
The affiliates are the marketers that ensure the right customers get to see the products and make a purchase. Therefore, as an affiliate, you earn money when the customer purchases the product you recommend. However, note that you need to use the unique link that expertnaire provides to ensure the earnings go to you. To become an affiliate, simply follow this link to their official registration page: https://expertnaire.com/affiliates
Customers
The customers do not really have a platform of such, as they are only required to purchase the goods being marketed. Therefore, the platform does not really mind as long as you can get customers to buy the products.
You can also check out other ways on how to make money online in Nigeria.
Conclusion
Expertnaire is one of the leading affiliate marketing platforms in Africa. Basically, they host thousands of vendors and products for sale. Therefore, with a good understanding of digital marketing, you can make a good deal of money from expertinaire.
Check out this loan platform that allows you to compare loans from different lenders within minutes. Basically, it ensures that you make the best choice possible and do not miss a single step when it comes to taking loans.