Are you planning to invest in Cryptocurrency? You have to start by learning its basics. The world of crypto is not as difficult as you may think. Basically, there are some crucial steps you need to learn that prepare you for your crypto journey as a beginner. If you are looking to learn crypto, here is all you should know about cryptocurrency for beginners.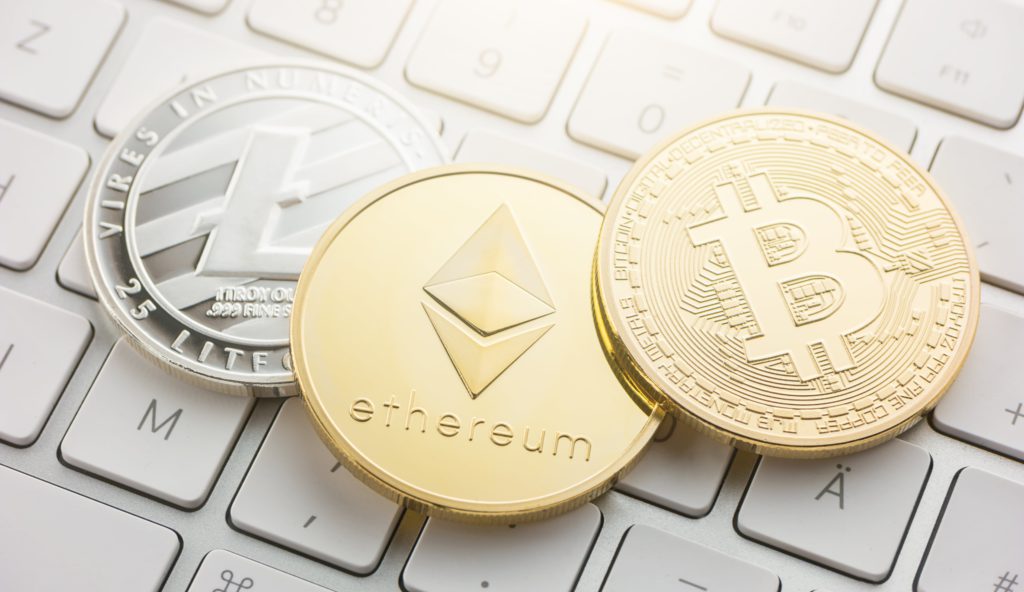 What is Cryptocurrency?
Cryptocurrency is decentralized digital money, which was designed to be used on the internet. In 2008, the first cryptocurrency, Bitcoin, was launched and it remains by far the most popular, biggest, and most influential. The last decade has seen the launching of other cryptocurrencies like Dogecoin and Ethereum. These digital monies have grown into alternatives to the conventional money issued by governments.
How can I invest in Cryptocurrency?
If you want to invest in cryptocurrency, there are many ways to do so. Some of the ways include:
1. Crypto exchanges
Crypto Exchanges Platforms are reputable for having an extensive range of cryptocurrencies. Also, they tend to be very competitive in price compared to other crypto investment methods. Some top crypto exchanges include Binance, Coinbase, Kraken, Luno, etc
2. Financial apps
Basically, you can now buy and trade crypto on many financial apps. Payment apps that allow you to invest in crypto include Venmo, PayPal, and Cash App.
3. Traditional brokers
Traditional brokers also let you trade crypto as well as stocks and other financial assets. However, they have a limited selection of cryptocurrencies. Hence, if you are looking to invest in a variety, you should go for crypto exchanges.
5 Steps For Investing in Cryptocurrency
Another aspect of learning cryptocurrency for beginners is knowing the right steps to take before investing in crypto. Before you think of investing in cryptocurrency, make sure that you have your finances in order. Basically, you need to have a stable source of income, a diversified portfolio of investments and set aside an emergency fund.
Your crypto investment should become a part of other investments that you have made, not the foundation of your investment. Thereafter, take note of these five things as you start your crypto investment journey:
1. Know what you're investing in
Just like you would for any other investment, understand what you are investing in. If you want to invest in stocks, it's very important to read through the prospectus and examine the companies thoroughly. You need to have done a thorough research before looking for "how to buy bitcoin in Nigeria" or "how to buy ethereum in Nigeria" or anywhere else in Africa.
Hence, it is equally important to do the same thing when dealing with any cryptocurrency. Make sure you have an idea of the specific cryptocurrency you want to invest in because they all function differently. Understand the possible upside and downside of crypto. Also, you need to have an idea of the investment case for each crypto trade.
2. The past is past
Many investors make the mistake of judging the future from past experiences. This is wrong because the future is really unpredictable. As an investor ensure that you look into the future of an asset, not what it did in the past. Do not judge any asset based on how well it performed in the past.
3. Keep an eye on the volatility
The prices of cryptocurrencies are very volatile. Basically, what this means is that they fluctuate and could drop quickly in a few seconds. While experienced investors can scale through these fluctuations. However, it may not be so easy for new investors.
4. Manage your risk
If you are planning to trade on a short-term basis, you need to be able to manage your risk. Managing your risks is very important when you are dealing with volatile assets like cryptocurrency. Hence, as a new crypto trader, you have to understand the best way to manage risk and plan how to reduce losses.
5. Don't invest more than you can afford to lose
Lastly, do not invest any money you need into crypto. Also, never invest more than you can afford to lose because crypto is a volatile asset.
How much money do I need to start investing in cryptocurrency?
There is no minimum amount of money you need to invest in cryptocurrency. This is because many crypto exchanges allow you to buy fractional amounts of crypto. Moreover, for those platforms that don't, they make buying cheap and affordable for potential investors.
Bottom line
Learning crypto is simpler than it sounds. However, since you are a beginner, the best advice is to only invest funds that you can afford to lose. This helps you to cope better in case you experience any form of loss. Also, diligently follow the guidelines above as they will teach you all you should know about cryptocurrency for beginners.
Need a loan? Kindly check out this platform that allows you to compare loans from several lenders in minutes. This would help you make the best decision for you