Are you an entrepreneur who needs funds for business or a person trying to break into the world of entrepreneurship, you may need grants to help you. Fortunately, there are many opportunities to obtain grants and here, you will learn about some legit business grants in Nigeria 2021. Also, the information below will guide you on how you can apply for these grants with ease.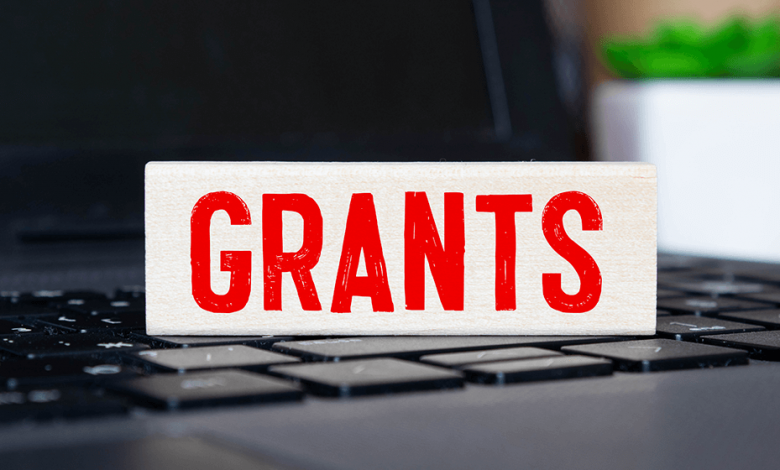 What is a Grant?
Grant is money that is given to a person or a business for a particular reason. When a grant is given to a business, it is solely for the purpose of expanding and improving the enterprise. Basically, government and reputable organizations provide grants to the public. These grants can be either refundable or nonrefundable, depending on the type of grant.
Top 8 Business Grants In Nigeria 2021
It is beneficial for everyone to know the list of the available business grants in Nigeria 2021 provided by the government. Here's a list of the best business grants:
1. Government Enterprise and Empowerment Program (GEEP)
The Nigerian government created this grant to empower both men and women with micro-credit facilities. Basically, this grant aims to reduce the poverty rate among rural regions and empower them with training, skill development, as well as business support. thus rebuilding the economy of the rural areas. For more information, just visit the online platform, www.growthplatform.me.
2. African Women Development Fund
The African Women Development Fund empowerment scheme aims to develop African women in businesses. Basically, this grant is only for women and has a goal to empower every African woman. It is the first pan-African initiative to fund the work of women's rights associations in Africa. To get more information about this grant, just visit www.awdf.org.
3. CBN Creative Industry Financing Initiative
The Creative Industry Financing Initiative is a scheme that was founded by the CBN in collaboration with Nigerian banks. Basically, this initiative aims to boost job creation in Nigeria, especially among the youth.
Although this programme is not a grant, it offers low-interest rates loans (9%) to budding entrepreneurs in the creative industry. For more information, about the Creative Industry Financing Initiative loan, click here.
Interesting Read: 5 Sources Of Business Grants In Nigeria For Startups
4. National Institutes of Health Grant
This institution gives small-scale business owners and company owners in the health sector the opportunity to access funds for business growth. Basically, it offers companies in the health sector funding for growth. Visit the website www.seed.nih.gov for more information.
5. Lagos State Entrepreneurs Trust Fund (LSETF).
The Lagos State Employment Trust Fund Law 2016 founded this initiative to provide financial support to people living in Lagos State. Basically, this scheme aims to create jobs, and wealth, and to fight unemployment. Visit the website, www.lsetf.ng for more information.
6. GroFin Fund
GroFin is a professional, impact-driven benefactor who assists entrepreneurs to succeed by offering them funding, professional advice, as well as continuous guidance to grow their businesses. Basically, this scheme provides directions for young entrepreneurs. Visit the platform, www.grofin.com for more information about this grant.
Recommended – United Capital Investment Platform – How to invest in 3 steps
7. National Institute of Food and Agriculture (NIFA) Grants
This grant focuses on nonprofit associations, larger businesses, and management that try to improve agriculture. Basically, the NIFA agency disburses funds to solve agriculture-related problems affecting Nigeria. For more information, visit www.grants.nih.gov
8. Bank Of Industry (BOI)
The Bank of Industry (BOI) has launched a youth empowerment programme solely for young and talented entrepreneurs who are hoping to venture into different sectors of Nigeria's economy. The Youth Entrepreneurship Support (YES) scheme is BOI's action that aims at dealing with youth unemployment in Nigeria. Basically, it provides adequate funding to youths to enable them to start a business. For more information, just visit www.apply.boi.ng.
Bottom Line
There are numerous business grants in Nigeria 2021 available for citizens. All you have to do is to go for the most suitable one that is available to fund your business ideas and apply for it. Therefore, if you are a struggling entrepreneur, you should definitely consider applying for a grant to help you out.
You can obtain a comprehensive loan, tailored to your specific needs by using this platform. Basically, it allows you to compare loans from different lenders across Africa, ensuring the best option doesn't slip through.