The problem of tracking and managing pending orders manually is common for entrepreneurs. Basically, this makes sales stress full and time-consuming for these merchants. Bumpa is a digital infrastructure that facilitates easy tracking of orders and seamless management of businesses in general. Below, you will find everything you need to know about the platform.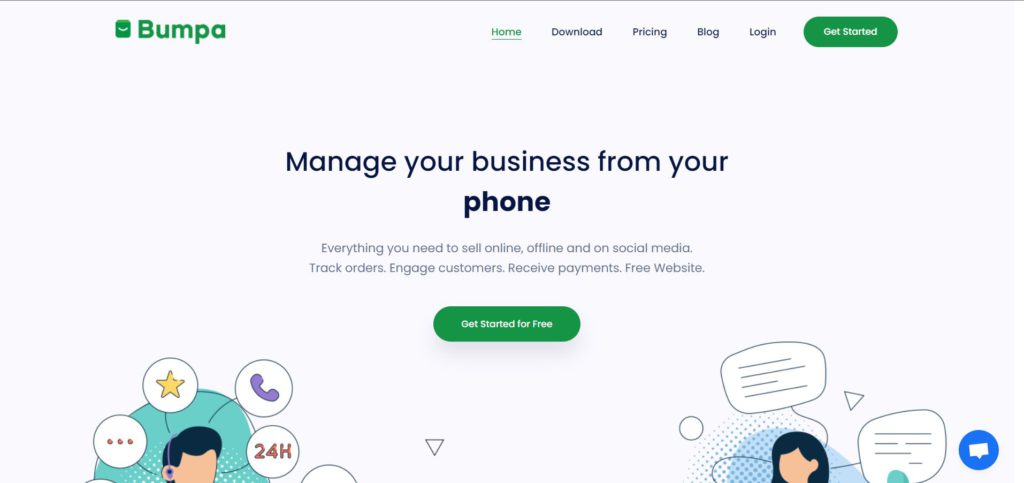 An Overview of Bumpa
Bumpa is a digital commerce platform for African sellers. Basically, the digital infrastructure empowers sellers to set up their online stores and manage their activities. It also allows these merchants to promote their products online, track and manage orders, take care of inventory and deliveries.
The company is privately held and was founded by a group of financial experts in 2021. The infrastructure focuses on assisting you with the tools you need to set up and grow your business digitally.
What Services does Bumpa offer?
With the Bumpa app, your business gains access to the following services:
1. Free website
Once you create an account, the digital platform automatically creates a website for your business for free. You can use this website to market your products with ease and attract customers who will buy them.
2. Orders, payments, and delivery management
The app allows you to set up payment and delivery methods for your customers with ease. Additionally, you will be able to track and manage all your orders from a single dashboard.
3. Inventory management
The inventory management feature allows you to record inventory. Basically, this means that you can record every sale you make on other mobile apps like Facebook, Instagram, WhatsApp, or Jiji.
The digital infrastructure provides African entrepreneurs with access to these services. Read on How to Register your Business with the Standard Organization of Nigeria (SON).
How can I register my business on Bumpa?
Basically, you can register your business on their website or mobile app. Here are the steps to follow if you want to register your business on Bumpa's website:
1. First, open the website, www.getbumpa.com
2. Next, click on the toolbar, "Get Started For Free"
3. Input your store name and domain to create a free website for your store. Also, you need to fill in your details on the registration form.
After submitting, proceed to download the mobile app to help you sell your products with ease. To register your business using the mobile app, just download it and fill in the registration form.
What requirements do I need to register my business with Bumpa?
To register your business with Bumpa, you need documents related to your business and your details like your name, phone number, and address. The registration process is simple, convenient, and free. 
Also, read on Trending businesses in Nigeria – What you should know.
How can I download Bumpa mobile app?
To download Bump app on your smartphone, follow the steps below:
1. Open the App Store if you use an iPhone. If you use an Android phone, visit Google Play Store
2. Next, type "Bumpa" in the search box and search for the app
Thereafter, you can download the app and register your business
How can I contact Bumpa?
You can contact Bumpa via the following ways
Address: Bumpa, second floor, Circle Business Center, Lekki, Lagos, Nigeria.
Email Address: hello@bumpa.com
Website: www.getbumpa.com
Phone Number: 0807 552 0621
Conclusion
Bumpa is primarily a platform that makes your business management easy. Basically, they offer you services and marketing tools that make sales seamless. Eventually, this leads to the overall growth f your business. In all, the platform is very effective for improving sales.
Need a loan? Kindly check out this platform that allows you to compare loans from several lenders in minutes. This would help you make the best decision for you.