Over the years you probably might have heard the term "blockchain" mentioned alongside bitcoin technology and wondered what it means.
Good news!
You don't have to wonder anymore. In this piece, we will explain everything you need to know about its ingenious invention.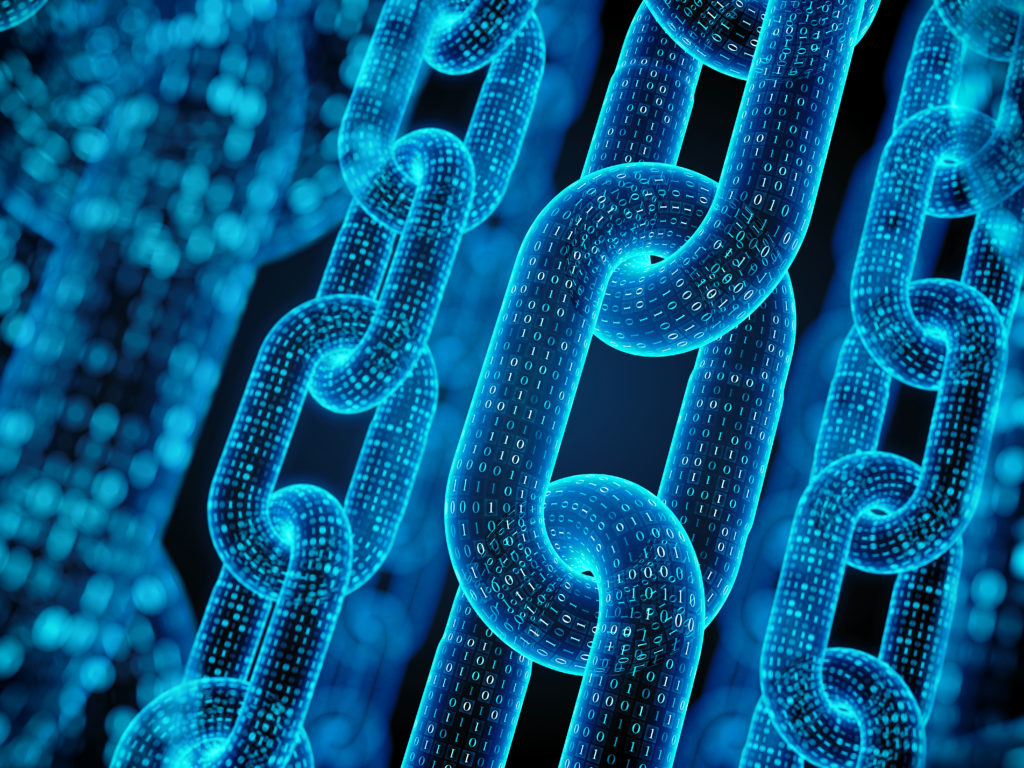 What is Blockchain?
It is a novel way of storing and moving data, compared to the old way of data being held in one place. Information in blockchain is broken down and distributed over thousands of nodes across a network and locked together with cryptography.
How it works
Transactions and blocks are the main components of a blockchain system. Transactions are actions carried out within a particular period, and blocks store them together.
It is genuine because each block is made up of a cryptographic hash of the previous one which then forms a chain. A cryptographic hash takes data from an earlier blockchain and transforms it into strings.
Four processes are necessary for blockchains to occur.
A transaction must take place:
The transaction must be verified.
Transactions are stored in blocks
The block must be given a hash.
How Secure is it?
Blockchain provides the security and trust needed in many transactions. The linking of blocks keeps the chain secure. If a block has been attached to the end of a chain, it becomes challenging to alter the contents of the block.
This is because each block contains a hash, as explained above. Hash codes turn digital information into strings of letters and numbers, whereby if the information is edited in any form, it changes the hash code itself.
This makes it important for security because it becomes a strenuous activity for anyone who intends to breach contents of its data.
Where is it used?
Apart from its use in storing data about monetary transactions, blockchains are a reliable way to store data about other types of transactions. It is used and applied in storing data in the following ways:
Bank Use
The bank industry benefits from applying blockchain technology into its practices. Integrating it into banks enable customers to see their transactions processed in little time and even over the traditional working days and hours of the bank as it runs 24 hours. Through blockchain, banks can exchange funds between institutions quickly and securely. 
Cryptocurrency
The bedrock of cryptocurrencies such as Bitcoin is the blockchain technology. The basis of cryptocurrencies is to carry out transactions without a central authority. This has become feasible by the use of its technology.
Healthcare
Blockchain can be used to store the records of patients securely. Medical records can be written into it. Personal health records of individuals encoded into it is a way to ensure that patients privacy is secured and their records unchangeable.
Contract Agreements
It can also be used to carry out small contract among users. Through blockchain, deals are facilitated, verified and negotiated. The users determine the conditions of the contract. One advantage of this is the elimination of third party contracts.
Voting
Blockchain technology can eliminate the fraud carried out in the election process.
Advantages of Blockchain
Improved accuracy: The use of blockchain has aided efficiency in the verification process, which results in less human error and accurate record of information.
Reductions of Cost: Through the elimination of third-party and verification of authorities alike through blockchain, the additional cost incurred by these parties have resulted in cost reduction for transactions.
Decentralization: The distribution of information across many locations makes data hard to tamper with.
Transactions carried out in blockchain are secure, private and efficient.
Disadvantages of Blockchain
The use of blockchain technology is quite expensive.
Illegal use: The confidentiality that it provides by giving users privacy can be used for illicit transactions as it hides users identity.
Blockchain carries out a few transactions per second.
Conclusion
Blockchain technology is growing worldwide, and many industries are investing in bitcoin and integrating the technology into their processes. It stands to make business transactions and operations more efficient, accurate, and secure.