Axa Mansard Group is a well-known leader in the insurance sector with branches in over 64 countries. However, they also offer investment services that provide easy access and returns for you. Axa Mansard investment is a subsidiary of the Axa Mansard Group.
If you need a simple way to invest your money at superior rates, then Axa Mansard investment is for you. They offer investment services that help you achieve your earning goals. It is a simple process of putting in money and sitting back while their team of financial planners does the rest.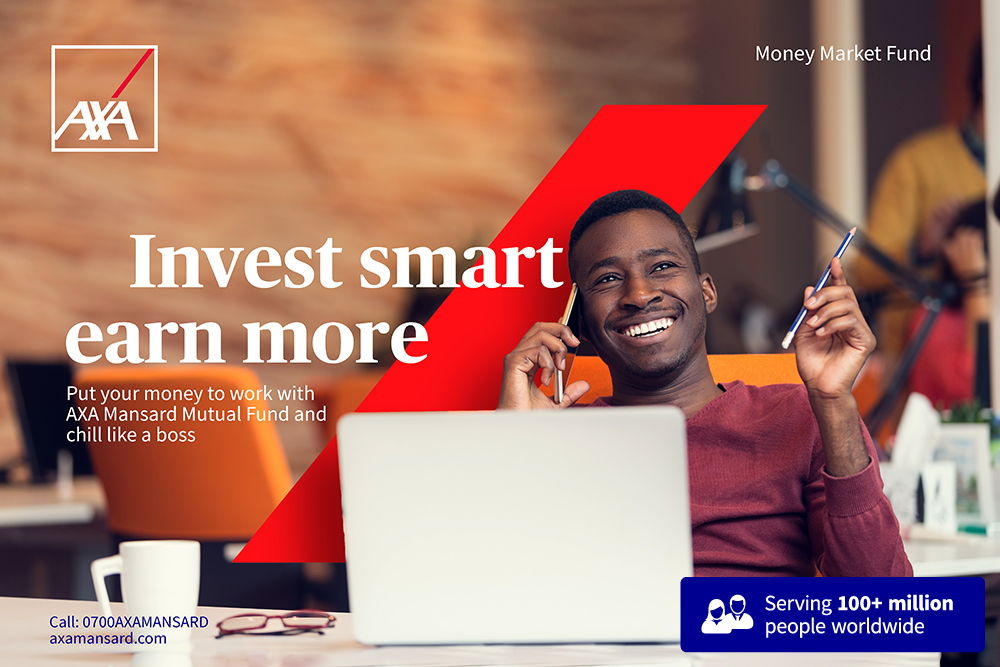 Benefits of using Axa Mansard Investment
The benefits of investing through Axa Mansard are:
Superior interest rates: Axa Mansard offers good interest rates on your investment. The specific value depends on the type of investment and how much you invest.
Easy tracking: since the whole process happens online, you can easily track your investment and see how well it is doing.
Quick redemptions: once again, another benefit of being online. You can easily receive investment returns or liquidate your assets through your portal on their official website.
24/7 online support: you can chat with a coach for financial advice any day anytime through the need advice dialog on their official website.
The link to Axa Mansard Investment official site is www.axamansard.com/investments/  
What services does Axa Mansard Investment offer?
1. Money market:
This option invests your money in the money market and short-term government securities with tenors of less than 1 year. It provides you with competitive income, liquidity options, and secure assets. Furthermore, money market investment is designed for investors with low-risk appetites, and income is paid quarterly.
Benefits:
Liquid. 
Affordability. 
Professional management. 
Performance monitoring. 
Lastly, accessibility. 
2. Equity income fund: 
They design this for high-risk appetites investors. Basically, it offers you the potential for dividends and capital appreciation and is more suited to long-term investments. Income is distributed annually.
Benefits:
Liquidity.
Affordability.
Professional management.
Performance monitoring.
Accessibility.
Economics of scale.
3. Employee investment scheme: 
As a business owner, the employee investment scheme helps your employees achieve their long and short-term financial goals. The employee makes monthly deposits that is deducted by the HR upon salary payment. They can invest deposits in government bonds, treasury bills, and corporate bonds. 
4. Education trust:
Basically, this plan is targeted at helping your child have the best education at their call and beckon. It takes into account all the factors to arrive at the required amount for you to invest. This includes your targeted school fees, projected returns, inflation, number of years of savings, etc.
Additionally, you can make a one-time lump-sum payment or invest in instalments (monthly, quarterly, or yearly). The funds would be disbursed directly to the designated school of your child.
Benefits:
High returns on investment.
It helps you afford quality education for your kids.
Long-term growth.
How do I use Axa Mansard Investment?
Basically, all Axa Mansard Investment services can be accessed through their official website at www.axamansard.com/investments/. After logging on to their site:
Select the investment you are interested in.
Complete all the required registrations and feed in the requested details. 
Lastly, Start investing.
What if I want to speak to an agent before investing?
You can do this by simply following this link to their official website. Click on the complaint/ enquiry tab, and fill out the form. After submission, an agent would contact you soonest.
Conclusion
Axa Mansard offers different investments to help you diversify your portfolio. They cater to high and low-risk investors and business personnel. Basically, Axa Mansard investment is one of the easiest platforms to use, and they offer 24/7 help to you. Subscribe to them today for a smooth and jolly ride.