These days there are different ways to invest and also platforms to invest through. One of the most favorable and secure platforms to invest in financial instruments is the Afrinvest. This article brings you up to speed about all you need to know about investing with them.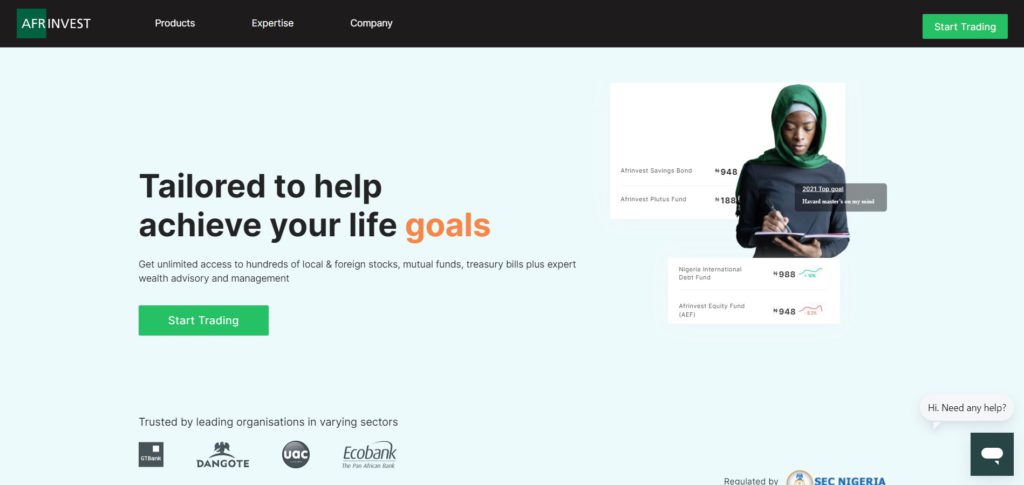 About Afrinvest
Afrinvest is an independent investment firm with a target on four principal areas in the West Africa Investment space. These areas are investment banking, securities trading, investment research, and asset management.
Furthermore, they are one of the leading providers of research content In Nigeria and adviser to blue-chip countries across West African countries. In addition, they provide ingenious capital raising ideas to High Net worth Individuals and financial advisory services.
They are licensed by the Nigerian SEC (Security Exchange Commission) as a broker-dealer and also by NSE (Nigerian Stock Exchange) as a dealing member. Furthermore, it is the aim of the establishment to offer their clients impartial advice that will meet their specific needs. This they make possible through their extensive knowledge of the local market and their familiarity with financial institutions and international banks.
What are the Pros and Cons of Investing with Afrinvest?
A combination of the most prominent pros and cons of investing with AFrinvest include:
Competitive Returns
Capital Preservation
It serves as a regular source of income
Capital Appreciation
What products does Afrinvest offer?
The products they offer include:
1. Afrinvest Dollar Fund:
The Dollar fund is generally an investment opportunity targeted at institutional investors and individuals, who are interested in Dollar fixed-income securities. In addition, it is an open-ended investment fund that allows investors to achieve income generation and capital appreciation in the short to medium term. This will yield a significantly high return to what you can get from domiciliary accounts in commercial banks. The minimum investment subscription is $1000 at an issue price of $100 per unit. Therefore, you have to purchase a minimum of 10 units for a start.
2. Plutus Fund:
This is a money market that generally allows you to invest in low-risk securities. Therefore, with as little as #5,000, you can have access to different portfolios of short-term investments and highly liquid investments. This includes treasury bills, Bankers Acceptance, commercial papers, etc. The Plutus fund is safe and secure. It is protected by the Securities and Exchange Commission.
3. Equity Fund:
The AEF, which is the short form of the Afrinvest Equity fund, is a mutual fund that generally allows you to invest in shares of the organization listed on the Nigerian Stock Exchange. As a standard for Afrinvest, these organizations have a strong financial performance in the stock market. Thus, with a minimum subscription of #50, 000, you have access to a diversified portfolio.
4. Nigeria International Debt Fund:
They originally created this close end fund in 1997 but restructured it in the year 2010. The NIDF allows you to invest in both state and federal government bonds. The aim of this fund is to provide a steady return and investment and also to reduce the risk and offer investment safety.
5. Target Project Plan (TPP):
They design the TPP to generally allow you to plan, invest, and have the money you need to execute important projects. This investment option works under the customized details of your project.
6. Afrinvest Income Portfolio (AIP):
This is a short-term investment that generally offers you a competitive return on your capital. It invests basically in the money market and fixed income such as Banker's acceptance, commercial papers, and other interest-oriented products.
Also, read more on the different types of financial investments you should know.
How do I Invest with Afrinvest?
To choose any of their product offerings, you can contact any Afrinvest Financial Adviser. In addition, you can also contact them via any of the following channels:
Email: aaml@afrinvest.com
Mobile Number: Emmanuella (Lagos) +2348063428152 or Chris (Abuja) +2348085919106. Portharcourt (Earnest) +2348186934710.
Head office Mobile Number: +234(1)270 1680
Address: 27 Gerard Road, Ikoyi, Lagos Nigeria
Website: Afriinvest.com
Conclusion:
Afrinvest Management Limited is one of the leading investment companies with well-balanced, highly liquid, and flexible investment options. Contact them today and be glad you did.
Need a loan? Kindly check out this platform that allows you to compare loans from several lenders in minutes. This would help you make the best decision for you.