It's never right to put your eggs in one basket but, if you're thinking about investing in mutual funds in Nigeria, then throw it all right in. Simply put, mutual funds are baskets filled with various types of investments (also known as securities) such as stocks and bonds, which you can invest in to reduce the risk of choosing specific security.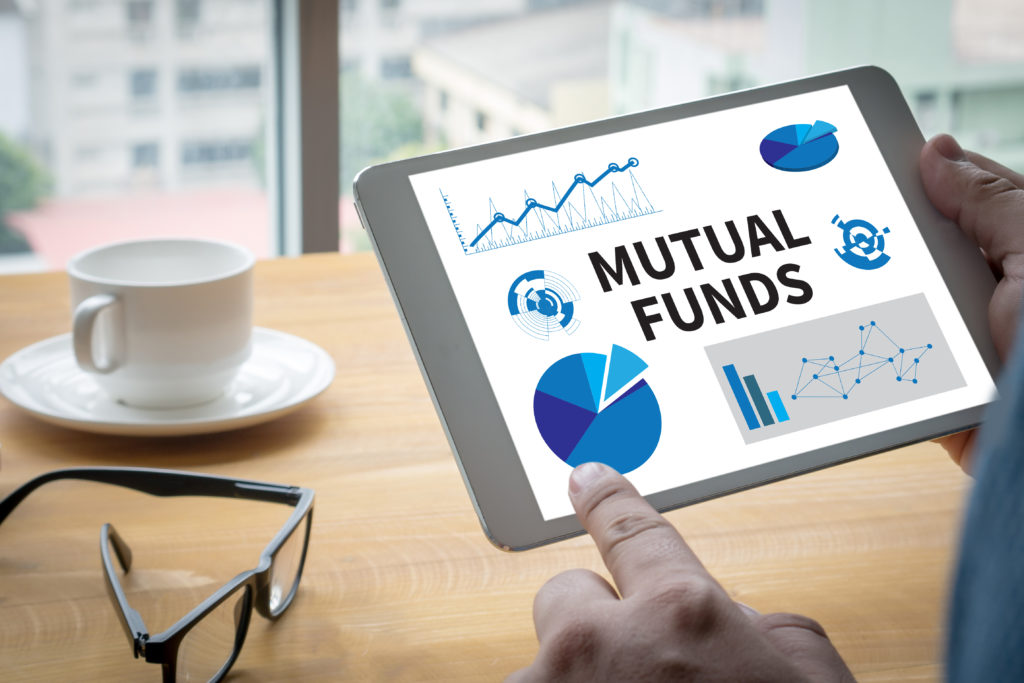 Through mutual funds, you're able to invest in portfolios that you wouldn't have been able to afford alone and the best part, each fund holds various stocks.
Sounds too good to be true, right? Well, this is how it works. When you invest in a mutual fund, your money and that of other investors are pooled together and invested in a portfolio of assets.
What are the Top 5 ways to buy Mutual Funds Online?
If you're confident that you're ready to invest in mutual funds, the next step is to define your investment goals. Having clear investment goals helps you select the best investment options with manageable risks and reasonable returns. Once this is sorted out, you're all set to invest in mutual funds. You can invest online through any of the following methods:
1. Invest through a mutual fund website
Once you're clear on which fund to invest in, you could invest through the online portal of the Asset Management Company. You can do it by following these simple steps:
Register an account with the mutual fund company.
Choose the desired scheme and investment details.
Enter the required investment details.
Verify and complete the transaction.
Once you've successfully done this, they will provide you with a Transaction Reference Number, which comes in handy once an error occurs during a transaction process.
2. Invest through a Registrar & Transfer Agent:
Register and Transfer agents act as the mediator between mutual fund houses and investors. Their primary role is to ease the overall process of fund transactions and facilitate better relationships between both parties. They maintain records of investors' data, account balances, and transactions. R&T agents facilitate online investing in mutual funds. However, your investment is limited to funds that are registered under them. You can check some mutual fund managers in Nigeria.
3. Invest through Mutual Fund Utilities
Mutual Fund Utilities is a shared platform for various fund houses. Through this platform, you can invest across mutual fund schemes with little or no additional charge. To invest through this portal, you must create a CAN (Common Account Number) first. This is a unique reference number which will map all your existing mutual fund investments across fund houses, giving you a consolidated view of all your investments. You can also check this review on investment one mutual fund
4. Invest through an Investment Adviser
There are several considerations when it comes to choosing the right mutual fund to invest in; ensure that you invest based on your risk profile, use the right asset allocation strategy, consider the tax implications, or regularly review your portfolio for any updates. If you're certain that you can't do the work involved, then it's advisable to hire the services of an investment adviser which in recent times has evolved to robo-advisers. These are online platforms that recommend investments based on complex algorithms and research. They are convenient and easy to use.
5. Invest through a Mutual Fund App
Most mutual fund houses have mobile applications which you can simply download on your device to manage your investments effectively. The mobile applications give you a personalised experience through which you can invest in suitable mutual fund schemes, view your account statements, buy or sell units, and check other relevant details.
Funds to invest in
Now that you know what mutual funds are and ways you can buy them online, let's talk about some you can invest in.
Stock funds: They focus primarily on stocks or equities of corporations that are publicly traded. It gives investors access to shares in companies that they can only imagine. The types of stocks invested depends on the investment objectives. For instance, a stock fund may invest in an established company that pays regular dividends. Contrarily, another stock fund may invest in newer companies that pay fewer dividends; however, have enormous growth potential.
Bond funds: These funds invest and trade various types of securities that return fixed incomes; however, come with unavoidable risks. Some bond forms may focus on short-term bonds that have fewer risks and fewer returns, while some may focus on long-term bonds that have more risks but with satisfactory returns.
Money market funds: These funds pose a shallow risk in the investment spectrum. They are funds that invest only in highly liquid investments, such as cash equivalent securities with short-term maturity. Consider investing in money market funds to preserve your money temporarily before you decide on a significant investment you want to make. 
Hybrid Mutual Funds: These funds invest in a mix of stock, bonds, and other securities. This focuses on achieving investment diversification, reducing the chances of risk, and increasing the potential for very high returns. The hybrid fund chosen depends on your risk preferences and overall objectives.