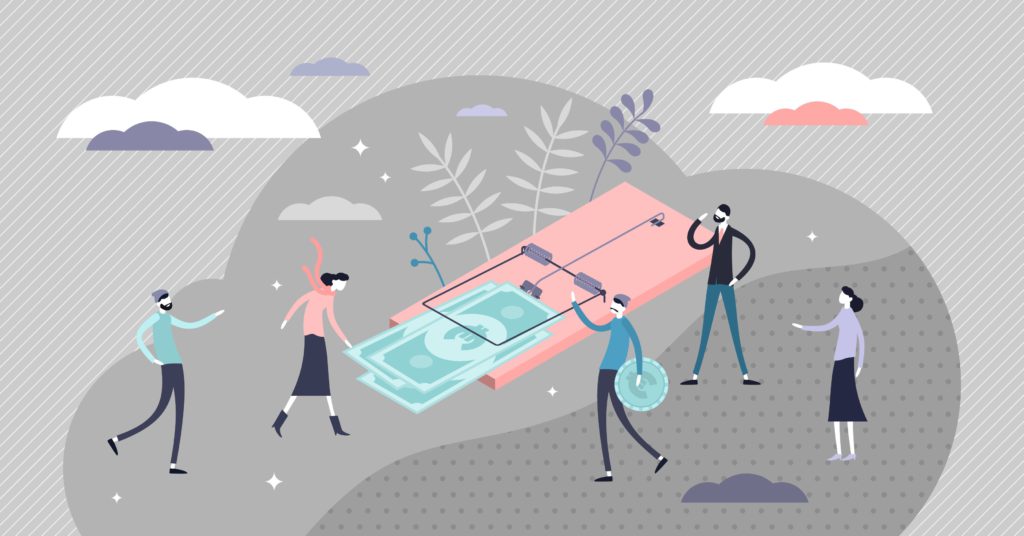 How is it said, again? "Life is not a bed of roses"? As humans and as mortals, we are susceptible to making mistakes. It's probably entrenched in the cycle of life that these things are bound to occur. The same principle applies to investment: some days, we win, and other days, we lose. This, however, should not breed the wrong notion as some investment pitfalls can be avoided.
Several mistakes largely tie back to ignorance and negligence. When we play our cards appropriately, there would probably be a decrease in the staggering statistics of failed investments.
Here, we have highlighted common investment pitfalls and mistakes to avoid while embarking on your investment journey. We hope you find them revealing:
1. A Shallow Understanding of Investment
Like Peter Lynch rightly advises: "Invest in what you know". The better you comprehend a business, the better your confidence in your investment game. Investment experts advise that you patronise a business before looking to invest in it.
According to one of the world's most successful investors, Warren Buffett, "you should invest in companies that you both understand and believe will offer long-term value".
For instance, if you're a real estate buff, it would make sense if you engage in real estate investment. The message is simple; get your facts together before you take the dive.
The best thing is, there are several investment opportunities in Nigeria to choose from.

2. Impatience
Several investors, especially rookies and millennials, need to be reminded a thousand and one times that; investing requires a great deal of patience. It is agreeable that the best returns attract our attention, however, flashy deals rarely hold much water. As in the case of Ponzi schemes.
The 'slow and steady' concept still holds absolute relevance until this day, and it shouldn't be discarded off investment.
Although patience could prove a difficult virtue for investors to master, it should be our greatest asset. An effective way to manage and prevent this investment pitfall is to stick with the initial strategy of pursuing a long-term investment goal.

3. Making Emotional Decisions
We recall how behavioural finance is an aspect of Investment that accounts for personality types. The psychology of humans vis-à-vis finance is relatively complex. What do we mean? Factors like financial stress could culminate in the investment decision-making process.

Decisions made purely by emotion can bring disastrous results, just as decisions made only from a computer program can also pose a problem. Emotional decisions are often full of biases. For instance, when an investor buys into an investment and it gradually rises, they may believe that they were sure of the outcome. Conversely, if the investment declines, they may convince themselves that they had a hunch that could happen as well.
4. Short-Term Focus
This is an offshoot of impatience. When this happens, investors tend to chase flashy investment deals. Investors with a long-term focus make consistent investment decisions that lead to robust profits over time.
However, investors that focus on the short-term struggle to perform well because they're always trying to earn big profits right away. One reason for this classic mistake is not having realistic expectations about how the stock market works.
Although there are ways to earn quick cash in Nigeria, understanding whether to have your money in a long-term or short-term investment is important before investing.

5. Investing Without a Plan
The plan sums the journey up. With a logical, realistic and SMART plan, the chances of being susceptible to investment pitfalls are minimal. As an investor, it is imperative to infuse a long-term comprehensive plan that captures your investment journey.

Conclusion
Again, a number of insurance mistakes are avoidable. When we put the right foot forward, we are on a journey to enjoy a smooth investment sail.
Implementing these does not come by chance, neither can you achieve them in the twinkle of an eye. It requires discipline to pull through successfully. We do hope to see you on the other side of financial freedom. Cheers!